Guests
Below the guests of the ninth edition of "Growing between the Lines".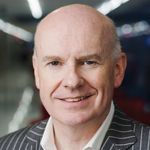 Gerard Baker – Editor-in-Chief, The Wall Street Journal 
Gerard Baker is Editor-in-Chief of Dow Jones and The Wall Street Journal. He served as Deputy Editor-in-Chief between 2009 and 2013. Previously, he was U.S. editor and an assistant editor of the Times of London.  In 1994, he joined the Financial Times as Tokyo correspondent, moving on to head the paper's Washington bureau and serving as the FT's chief U.S. commentator. He also covered economics for the BBC and worked  as an economist at the Bank of England and Lloyds. Mr. Baker holds a degree in philosophy, politics and economics from Corpus Christi College, Oxford University.
---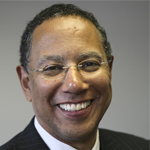 Dean Baquet – Executive Director, The New York Times 
Dean Baquet is executive editor of the New York Times, the top position in the newsroom. He assumed the role on May 14, 2014, succeeding Jill Abramson, who left the post.  Mr. Baquet, whose last name is pronounced BACK-eh, had been managing editor for news for Ms. Abramson when she departed. He had also been Washington bureau chief for The Times when he rejoined paper in 2007 after several years at the Los Angeles Times, where he had been editor of the newspaper since 2005,  the top newsroom position there. Before that, he was  the managing editor of the Los Angeles Times, taking that post in 2000. Mr. Baquet joined TheNew York Times in April 1990 as a metropolitan reporter. In May 1992 he became special projects editor for the business desk and in January 1994 he held the same title but  operated out of the executive editor's office. In 1995, he became the national editor of The Times. Before joining The Times, he reported for The Chicago Tribune from December 1984 to March 1990, and before that for The Times Picayune in, New Orleans for nearly seven years. While at The Tribune, Mr. Baquet served as associate metropolitan editor for investigations and was chief investigative reporter, covering corruption in politics and in the garbage-hauling industry. He was awarded a Pulitzer Prize for investigative reporting in March 1988 when he led a team of three in documenting corruption in the Chicago City Council, and was a finalist for a Pulitzer Prize in 1994 in the investigative reporting category. Mr. Baquet has also received numerous local and regional awards. Born on Sept. 21, 1956, Mr. Baquet majored in English at Columbia University from 1974 to 1978. He and his wife, Dylan, have one son, Ari.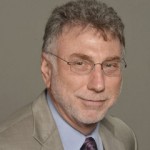 Martin Baron – Executive Director, The Washington Post  
Martin "Marty" Baron became executive editor of The Washington Post on January 2, 2013. He oversees the Post's print and digital news operations. Previously, Baron had been editor of The Boston Globe since 2001. During his tenure, The Globe won six Pulitzer prizes—for public service, explanatory journalism, national reporting and criticism. The Pulitzer Prize for Public Service was awarded in 2003 for a Globe Spotlight Team investigation into the concealment of clergy sex abuse in the Catholic Church. Prior the Globe, he held top editing positions at The New York Times, The Los Angeles Times and The Miami Herald. Under his leadership, The Miami Herald won the Pulitzer Prize for Breaking News Coverage in 2001 for its coverage of the raid to recover Elián González, the Cuban boy at the center of a fierce immigration and custody dispute. Baron was named Editor of the Year by Editor & Publisher magazine in 2001, and Editor of the Year by the National Press Foundation in 2004. He began his journalism career at The Miami Herald in 1976, serving as a state reporter and later as a business writer. In 1979, he moved to The Los Angeles Times, where he became business editor in 1983; assistant managing editor for page-one special reports, public opinion polling and special projects in 1991; and, in 1993, editor of the newspaper's Orange County Edition, which then had about 165 staffers. In 1996, Baron moved to The New York Times; he became associate managing editor responsible for the nighttime news operations of the newspaper in 1997. He was named executive editor at The Miami Herald at the start of 2000. Born in 1954 and raised in Tampa, FL, Baron speaks fluent Spanish. He graduated from Lehigh University in 1976 with both BA and MBA degrees.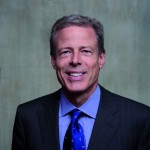 Jeff Bewkes – Chairman and CEO, Time Warner
Jeff Bewkes is Chairman and CEO of Time Warner Inc. He was elected Chairman of the Board of Directors in January 2009, having served on the Board since January 2007. He was elected CEO of the Company in January 2008. Prior to being named Chairman and CEO, Mr. Bewkes served as Time Warner's President and COO from January 2006 to December 2007 and as Chairman of the Entertainment and Networks group from July 2002 to December 2005. Before joining the corporate management of Time Warner, Mr. Bewkes served as Chairman and CEO of HBO from May 1995 to July 2002, and as President and COO of HBO from September 1991 to May 1995. Mr. Bewkes serves on the Boards of Yale University and the Partnership for New York City and on the advisory boards for The George Washington University Law School, The Creative Coalition, and is a member of The Business Council. Mr. Bewkes has a BA from Yale University and an MBA from the Stanford Graduate School of Business.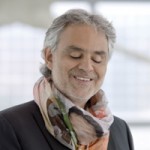 Andrea Bocelli – Founder, Andrea Bocelli Foundation
Like Puccini and Mascagni, Andrea Bocelli was born in Tuscany on 22 September 1958 on his family's farming estate in Lajatico, amongst the vineyards of the countryside surrounding Pisa. His parents must be credited with encouraging his talent and introduced him to playing the piano from the age of six. His passion later encompassed the flute and the saxophone although he discovered his voice was his ideal instrument. This was the start of the Maestro's musical career, a "modern and at the same time old-fashioned" tenor (as he likes to describe himself). In 1970, he won his first singing competition interpreting "O sole mio". Having trained with Luciano Bettarini, Bocelli became fond of Franco Corelli's music, an artist he absolutely worships. In order to pay for his lessons, Andrea played in local clubs and at the same time he cultivated a humanistic culture that culminated in a Law Degree. As his stardom was taking off in pop music, he was discovered by Caterina Caselli and her "Sugar" label and he had the opportunity of making his debut as a tenor on the operatic scene in 1994, in Verdi's Macbeth (in which he played Macduff) conducted by Claudio Desderi. For Christmas he was invited to sing Adeste Fideles in Saint Peter's Basilica in the presence of the Pope. No more court rooms and no more playing in piano bars: this was the start of a dazzling career: Bocelli discovered the stage, or rather, the stage discovered Bocelli and never let him go.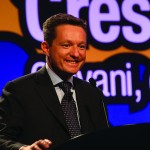 Andrea Ceccherini – President, Osservatorio Permanente Giovani-Editori 
Born in Florence on 31 March 1974, he studied in his home town Liceo Scientifico and later obtained a Law Degree. In 1995 he founded "Movimento Progetto Città", an association active in training future leaders, of which he is now the President. In June 2000, in partnership with Cesare Romiti (at the time the CEO of RCS-Corriere della Sera) and Andrea Riffeser Monti (Vice President and CEO of Gruppo Poligrafici Editoriale) he founded the Osservatorio Permanente Giovani – Editori, of which he is the President-in-Office. The Osservatorio is an Organization with an ambitious mission: to help today's young people become tomorrow's citizens.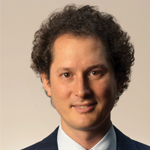 John Elkann – President, La Stampa 
John Elkann is an entrepreneur, a manager and the Agnelli family heir. At present he holds numerous managerial posts in many companies and institutions. Amongst his many roles, he is the President of Fiat and President of Exor. The son of Alain Elkann and Margherita Agnelli, John Elkann obtained a degree from the Turin Polytechnic. During his University years he had work experiences in different companies, part of the Fiat Group. In 2001 he started working with General Electric as a member of the Corporate Audit Staff and held posts in Asia, the USA and Europe. Since 2003 he has had major responsibilities at the time of the successful relaunch of the Fiat Group, becoming the Vice President. In 1997 he already was a Member of the Board of Fiat Spa. John Elkann also holds high level positions in other companies, amongst which he is President of Editrice La Stampa SpA (now called Itedi), a Member of the Board of RCS MediaGroup and of Banca Leonardo. He has also been Vice President of the Italy China Foundation and the Giovanni Agnelli Foundation. In May 2008 John Elkann was appointed President of Exor, grouping the former IFIL and IFI, by the Board of Directors and the Shareholders.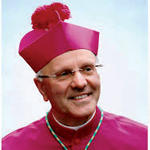 Nunzio Galantino – Secretary-General of the Italian Episcopal Conference
Monsignor Nunzio Galantino was born in Cerignola (FG) on 16.08.1948.
Having studied at the Diocesan Seminary in Ascoli Satriano, he finished his training at the Benevento Regional Seminary and obtained a Baccalaureate in Theology in 1972.
He then continued his studies at the University of Bari where he obtained a degree in Philosophy in 1974. In 1981 he obtained a Doctorate in Dogmatic Theology from the Faculty of Theology of Southern Italy, the San Luigi Section in Naples.
He was ordained priest on 23.12.1972 for the Cerignola – Ascoli Satriano Dioceses. The following are the most important pastoral roles he has had: from 1972 to 1973 he was Vice Rector of the Seminary in Foggia; from 1974 to 1977 he was Professor at the Regional Papal Seminary in Benevento. From 1977, Parish Priest of "S. Francesco d'Assisi" in Cerignola and Episcopal Vicar for Pastoral activities, Culture and vocational training. From 1977, he has been Professor of Anthropology at the Faculty of Theology of Southern Italy (since 2001 Ordinary Professor of this Chair). Since 2004, he has been in charge of the National Service for Higher Theological Education and Religious Sciences of the Italian Episcopal Conference. Since 1 August 1996 is has been the Holy Father's Chaplain.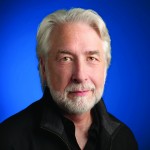 Richard Gingras – Senior Director, News and Social Products at Google
For more than thirty years, Richard Gingras has led highly-regarded efforts in the development of online services, software, and new media. These endeavours range from pioneering uses of satellite networking for television, the first applications of television signals for data distribution, both pre-Web and Web-based online services, and the creation of various platform technologies. Over the last several years Gingras has focused his attention on the transformation of the media landscape. Gingras is currently senior director of news and social products at Google. In that role he oversees Google News which connects more than a billion unique readers each week to articles from journalists in 72 countries and 45 languages. He also oversees areas of product development relating to Google's social products (Google+). He serves on the boards of the First Amendment Coalition, the International Center for Journalists. In the fall of 2012, Gingras was recognized with the Manship Prize for contributions to the evolution of digital media. The Manship Prize is awarded by the Manship School of Mass Communications at Louisiana State University. In May 2013, Gingras gave a commencement speech at West Virginia University. Until July, 2011, Gingras was CEO of Salon Media Group which operates the popular and acclaimed news site Salon.com, the blogging community OpenSalon.com, and the pioneering virtual community The Well. Gingras has had a long association with Salon having assembled its initial seed financing in 1995. Salon was the first web-only publication. Gingras also served, during 2007 and 2008, as a strategic advisor to the executive team at Google focusing on strategies relating to the evolution of news and television. Gingras has long guided the development of new products, new technologies, and new companies, often as an active board member and strategic advisor with early stage ventures. Gingras was co-founder, CEO and chairman of Goodmail Systems, a venture that developed certified email services for thousands of online retailers and financial service companies. Other ventures include Audio Mill (merged into Real Networks, April, 2002), technology incubator ChanceTechAV, web applications platform provider Laszlo Systems, custom book publisher MyPublisher, broadband applications platform developer Sugar Media (merged into 2Wire, September, 2003) among others. Gingras also served as interim president of MyPublisher from 2000-2001. In that role he guided the design of the popular custom hardcover photo book product introduced and branded by Apple as part of iPhoto. Gingras also successfully explored the intersection of public policy, online commerce and parody with the creation of the Total Information Awareness Gift Shop, a satirical poke at government efforts to secretly mine data from vast arrays of corporate and governmental databases. Proceeds of the TIA Gift Shop continue to go to the ACLU. In his spare time, Gingras likes to build things, burn things, and make odd movies. Gingras is also an advisor and board member of the World Computer Exchange, which diverts used computers from landfills in the United States and places them with educational facilities in developing countries. From early 1996 to mid-2000, Gingras led online service efforts at Excite@Home as Senior Vice President and General Manager of the company's consumer-focused product division, Excite Studios. With dozens of products — including the Excite narrowband and @Home broadband portals — and 600 employees, the media division generated over 160 million daily page views with $250 million in annual revenue. Will Hearst brought Gingras to the pre-merger @Home Network in January, 1996, as its founding vice president of programming and editor-in-chief. In that role he held global responsibility for @Home's broadband-enabled, media-rich online services. @Home was founded by the venture capital firm Kleiner Perkins and a number of major cable companies to offer high-speed Internet access using the infrastructure of cable television systems. Gingras launched broadband online services in the United States, Canada, Australia, and the Netherlands. At Apple Computer in the early 1990′s Gingras led the development of the online service eWorld. A pre-Web online service, eWorld was built with technology licensed from AOL and it introduced many online service innovations — in overall product design, in publishing infrastructures, in instant messaging, and in organizing and presenting 3rd-party branded content – innovations that were later adopted by AOL when it acquired eWorld in 1996. Gingras's work in online services reaches back to the very beginning of interactive media in the US. In 1979, he was the creator of the first interactive online news magazine – done in partnership with CBS, NBC, and PBS and delivered to several hundred test households using interactive TV set-top box technology known as broadcast teletext. From 1987 to 1992, Gingras was the founder and president of MediaWorks, an Apple-funded start-up that developed early news-agenting and executive support software for Fortune 500 corporations. His first endeavour in the digital world was a travel software title, City-to-City, published by Activision in 1986. From 1983 to 1986, Gingras assembled and managed a network of television stations in the top fifty US markets to provide sideband data distribution for a news and advertising service, Silent Radio that was presented on electronic displays in retail locations. Gingras began his career in television, holding various positions with PBS, KCET/Los Angeles, and NBC during the 1970′s. He is a 1973 graduate of Boston College.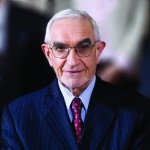 Giuseppe Guzzetti – President, Acri 
Born in Como on 27 May 1934, he has been President of ACRI (Association of Italian Saving Banks) since 2000; President of the Cariplo Foundation (starting in 1997, the mandate was reconfirmed on 10 May 2013); former President of the Lombardy Region (1979-87).
The President of ACRI is the legal representative of the Association, in charge of convening and chairing the Assembly, the Board, the Executive Committee, the Committee of the Small and Medium Foundations, supervising the activities of the Association, including the decisions adopted by all administrative bodies and takes decisions delegated to him by the above mentioned bodies.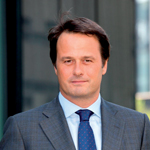 Pietro Scott Jovane – CEO, RCS MediaGroup
Pietro Scott Jovane, born in 1968 in Cambridge (USA), holds a degree in Economics from the University of Pavia. Since 1 July 2012 he is the CEO (as well as General Manager) of RCS MediaGroup S.p.A. He is a Member of the Executive Committe of Confindustria, Member of the Board of Assolombarda and representative of the FIEG Council for the Multimedia Industry and Product Development. He is also a Member of the Board of Cefriel, the European Oncology Institute, Audipress and the Ansa Agency (where he is also a Member of the Executive Committee). He was Chief Financial Officer in Microsoft from 2003 and later became Commercial Director (for the Telecom Market and Media Italia), Country Manager MSN & Windows Live and since 2008 has been Chief Executive Officer for Italy. Previously, from 2000 to 2003, he had been Chief Financial Officer for the Internet Division in the Seat Group. He also was Chief Financial Officer USA, Canada and Mexico for Gianni Versace S.p.A. and Pilkington.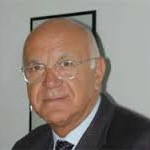 Remo Lucchi – Honorary President, GfK Eurisko
With a degree in Economics, he was one of the founders of Eurisko in 1972. Today, the company is one of the main social, consumer and communication research institutes in Italy. He was in charge of some of the most important Eurisko researches for many years, amongst SINOTTICA, a very well-known research study. For 25 years he was Managing Director of GfK Eurisko, the institute created with the merger between Eurisko and the GfK Italian subsidiary, one of the most important research networks at world level. At present he is Honorary President of this Institute.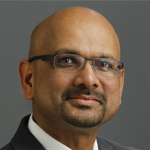 Davan Maharaj – Editor, Los Angeles Times

As editor of the Los Angeles Times Media Group, Davan Maharaj oversees the largest daily newsgathering organization in the West. It includes the flagship Los Angeles Times, the nation's fifth-largest newspaper; latimes.com, the nation's second-largest newspaper website; LA — The Los Angeles Times Magazine; Times Community News, which consists of seven suburban daily and weekly newspapers and websites; and the Spanish-language Hoy and Fin de Semana newspapers and websites. The primary focus of the news operation is the Times newsroom, which consists of staffers who work in Los Angeles, 14 foreign bureaus and 11 bureaus in the U.S., including five in California. As the single largest property in Tribune Co., The Times is responsible for providing the foreign, national and Washington, D.C., reports for seven other newspapers including the Chicago Tribune, and their websites. Maharaj, a 25-year veteran of The Times, was named editor in December 2011. He had been managing editor since May 2008, with oversight of the news departments. He was responsible for shaping coverage, deploying people and overseeing personnel decisions with the editor. Maharaj has worked as a reporter for The Times in Orange County, Los Angeles and East Africa. His six-part series "Living on Pennies," in collaboration with Times photographer Francine Orr, won the 2005 Ernie Pyle Award for Human Interest Writing and inspired readers to donate tens of thousands of dollars to aid agencies working in Africa. Closer to home, Maharaj's investigative report about a Leisure World attorney who inherited millions of dollars in stock, land and other "gifts" from his clients led to changes in California probate law. Maharaj has been an assistant foreign editor and, in Business, served as a deputy editor before assuming leadership of the department last year. During Maharaj's tenure, the Business section revamped its coverage to give greater emphasis to consumer issues. It also redesigned its Sunday section to focus on personal finances. A native of Trinidad, Maharaj holds a political science degree from the University of Tennessee and a master's degree in law from Yale University.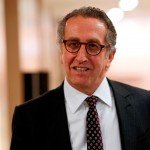 Ernesto Mauri – CEO, Mondadori Group
Ernesto Mauri has been the CEO of the Mondadori Group since March 2013, President of Mondadori France since August 2008 and President, Mondadori Libri S.p.A. since January 2015. Since July 2014 he has been a Member of the Executive Committee of FIEG (Italian Federation of Newspaper Editors). Born in Vimercate (Milan), Ernesto Mauri holds a degree in Economics. After a first experience in an auditing company, Mauri started his professional career in the publishing world in 1975 at Rusconi, where he became General Manager in 1980. In 1991 he joined Mondadori as General Manager of the Weekly Publications Division, and later, in October 2000, he moved to the Telecom Group where he is the Managing Director of La7 TV channel. In July 2003 he joined the Cairo Communication Group having been appointed CEO of Giorgio Mondadori Editore and Cairo Editore. Mauri moved back to Mondadori in July 2007 as Managing Director of Mondadori France; later, in August 2008 he was appointed President of this company and in November 2012 he became Managing Director for the Group's Weekly Publications.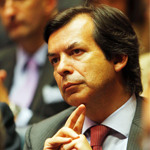 Carlo Messina – Executive Director, Intesa Sanpaolo
Since 29 September 2013, he has been Executive Director and Chief Executive Officer of Intesa Sanpaolo and since May 2013 Head of the Sanpaolo's Banca dei Territori Division which covers the bank's branch network and other distribution channels,. Having obtained an Economics Degree at the Luiss University in Rome, he joined Banca Nazionale del Lavoro in 1987, in the Finance Department and in 1990 he became the Officer in charge of Company Finance. In parallel to his professional activity he also has a busy academic activity and, amongst his posts, he is Professor of Economics for Financial Intermediaries for the Master in Business Administration of the Management School at the Luiss, as well as Professor of Company Finance at the Faculty of Economics of the University of Ancona. In 1995 he joined Banco Ambrosiano Veneto as Head of Planning and over time during different phases of integration he was appointed Director for Planning & Study Services, Director of Management Control (Intesa BCI), Planning and Control Manager, Risk Management Manager (Banca Intesa S.p.A.), Value Governance Manager up to June 2008, Chief Financial Officer and General Manager up to May 2013, Vice Deputy General Manager and Governance Director, Chief Financial Officer from May 2013 to September 2013, in Intesa Sanpaolo. At present he is Member of the Board of ABI (Italian Banking Association).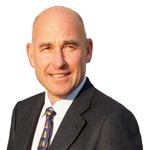 Andrea Riffeser Monti – CEO, Poligrafici Editoriale
Andrea Riffeser Monti, born in 1956, holds a degree in Economic Sciences. He is Vice President and CEO of Poligrafici Editoriale. He started managing the companies part of the Monti Group in 1978 (today the Group is called Monrif), when he was already on the Board of ERIDANIA S.p.A. At present he has a number of positions. He is President and CEO of Monrif S.p.A., Vice President and CEO of Poligrafici Editoriale S.p.A. He is also the Chairman of SPE S.p.A., of Poligrafici Printing S.p.A and of Agricola Merse S.r.l, Member of the Board and Member of the Executive Committee of the ANSA news agency, Member of the Executive Committee of FIEG, and Member of the Board of INFI S.p.A. In June 1991 the President of the Italian Republic honoured him with the title of "Commendatore of the Order of Merit of the Italian Republic".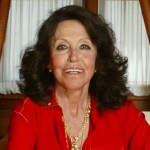 Marisa Monti Riffeser – Chairman, Poligrafici Editoriale 
She was born in Ravenna in 1930. She is Chairman of the Board of Poligrafici Editoriali S.p.A., Founder and member of the Honours Committee of La Bagnaia Art & Culture Award.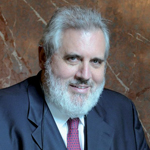 Fabrizio Palenzona – Vice President, UniCredit
Fabrizio Palenzona (Novi Ligure, 1 September 1953) is a business manager, banker and Italian politician. Having obtained a degree in Jurisprudence at the University of Pavia, he started his professional career in 1981 as Member of the Board of Unitra carl, and subsequently in 1987 he held the same position in Unitra srl. Today, besides being Vice President of Unicredit, he is also President of Gemina, the Italian Association of Tolled Motorway and Tunnel Companies (since October 2003), Aeroporti di Roma, Aviva Italia and Assaeroporti, and he is Member of the Board of Mediobanca, ABI (Italian Banking Association), the Alessandria Saving Bank Association and the "Amedeo Avogadro" University of Eastern Piedmont.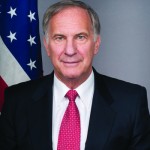 John R. Phillips – USA Ambassador to Italy
Ambassador John Phillips was named by President Barack Obama on 14 June 2013 as representative of the USA Government for the Italian Republic and the Republic of San Marino. His appointment was confirmed by the US Senate on 1 August 2013, and was sworn in office on 16 August 2013. His commitment to defend community rights started in 1971, when, he was founding partner of one of the first legal firms supported by the Ford Foundation in Los Angeles, specialized in protecting the environment, civil rights and companies' social responsibility. In 1986, John Phillips gave an important contribution to the revision of the Federal False Claim Act by the US Congress, a law that since then has become the main instrument used by the US Government to prosecute company committing fraud against the State. Because of this law, the law firm founded by John R. Phillips has enables the Treasury Department to recover 11 billion dollars. In 2009 President Obama appointed him as Chair of the Committee for White House Fellowships. John Phillips holds a degree from Notre Dame University and a Doctorate from the Berkeley School of Law, University of California.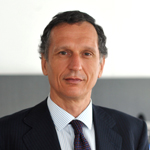 Giuseppe Recchi – President, Telecom Italia 
President, Telecom Italia since April 2014. He has been President of Eni from 2011 to 2014. He is also a Member of the Board of Exor SpA, of UnipolSai Assicurazioni SpA as well as the Executive Board of Confindustria where he created the Committee for attracting foreign investment in Italy. He is Member of the Board of the Italian Institute for Technology, the Corporate Governance Committee and the Board of Assonime. He is Co-Chair of the B20 Task Force on Improving Transparency and Anti-Corruption. Up to 1999 he was an entrepreneur with Impresa Recchi Costruzioni Generali, a group present in 25 countries for building large public infrastructure projects and he spent many years of his working life in the USA. In 1999 he joined General Electric (GE): over the years he held numerous posts in the USA and Europe, amongst which he was Director of GE Capital Structure Finance and head of M&A in EMEA. Up to May 2011 he was President and CEO of GE South Europe. He has also been a member of the European Advisory Board of Blackstone, part of the Advisory Board of Invest Industrial (private equity) and of the Massachusetts Institute of Technology E.I. Advisory Board. He was contract Professor in Corporate Finance at Turin University from 2004 to 2006 and holds a degree in engineering from the Turin Polytechnic. He was born in 1964.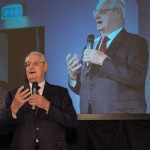 Cesare Romiti – Honorary President, RCS MediaGroup
Cesare Romiti, born in 1923, holds a degree in Economic and Commercial Sciences. He is Honorary President of RCS MediaGroup. He started his long career in 1947 with the B.P.D. Group and he was later appointed Managing Director. In 1968 he became Finance Director in Snia Viscosa. In January 1970 he was appointed Executive President and CEO of Alitalia. In November 1974 he joined the Fiat Group and was appointed Executive President and between 1996 and 1998 he was Chairman of the Group. From 1998 to 2004 he was President of RCS Quotidiani s.r.l., whilst from 2004 he was President of the Italia-China Foundation. Between 2005 and 2007 he was President of Impregilo s.r.l. In January 2007 he became a Member of the Board of the "Fondazione musica per Roma" (Music for Rome Foundation) and in February 2007 was appointed President of the Academy of Arts in Rome. He was awarded the Honorary Citizenship by the city of Beijing and Honorary Professor of the Donghua University in Shanghai. He received numerous awards: from the US Chamber of Commerce in Italy, the International Director award by the World Management Association in New York and an award for life-long achievements during his career from the Italy USA Foundation. He was also awarded the "Cavaliere del lavoro" medal.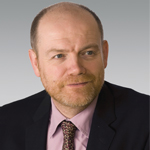 Mark  Thompson – President and CEO, The New York Times    
Mark Thompson became president and chief executive officer of The New York Times Company on November 12, 2012. He is responsible for leading the Company's strategy, operations and business units, and working closely with the chairman to direct the vision of the company. Before joining the Times Company, Mr. Thompson served as Director-General of the BBC from 2004, where he reshaped the organization to meet the challenge of the digital age, ensuring that it remained a leading innovator with the launch of services such as the BBC iPlayer. He also oversaw a transformation of the BBC itself, driving productivity and efficiency through the introduction of new technologies and bold organizational redesign. Mr. Thompson joined the BBC in 1979 as a production trainee. He helped launch Watchdog and Breakfast Time, was an output editor on Newsnight, and was appointed editor of the Nine O'Clock News in 1988 and of Panorama in 1990. He became controller (programming and scheduling chief) for the TV network BBC2 and Director of Television for the BBC before leaving the BBC in 2002 to become CEO of Channel 4 Television Corporation in the United Kingdom. In the autumn of 2012, he was a visiting professor of Rhetoric and the Art of Public Persuasion at the University of Oxford. He is currently developing the lectures he gave at Oxford into a book which will be published in 2015. Mark Thompson was educated at Stonyhurst College and Merton College, Oxford.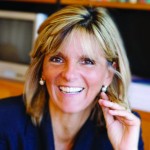 Donatella Treu – CEO, Il Sole 24 ORE
Born in Milan of a Friuli family (in North East Italy), Donatella Treu still lives in this city with her husband Andrea Giannuzzi and two daughters, Camilla, 17 and Ludovica, 12. She studied at the Bocconi University in Milan and obtained a First in Economics with a thesis on the Stategic Value of Marketing Research, supervised by Professor Luigi Guatri. A few months later, in July 1982, she joined Ipsoa, a prestigious Publishing company in Milan, first as an apprentice and later as an employee, and she was in charge of organizing courses on Finance & Control in their Training School. In 1983 she successfully created the first Ipsoa marketing and sales organization with the aim of promoting training courses. From 1987 she was in charge of the Strategy & Development Department and she managed the first Ipsoa strategic plan. After Ipsoa was acquired by the Wolters Kluwer international publishing group, she was appointed Director for Legal Business & Work in 1991 and significantly contributed to the increased visibility of the Ipsoa brand in the legal industry. In 1998 she was appointed Group Editorial Director and later in March 2001 General Manager, whilst in 2003 came the appointment as CEO. Since then, and during the following three years, Donatella Treu embarked on plan of rapid acquisitions than generated a constant growth trend for Wolters Kluwer's Italian Holding, collecting ten of the most prestigious and prised brands that produce editorial products, services and software turning it one of the main players on the Italian professional market with a turnover of over 260 million euro in 2007 and over 1,100 employees. In 2007 her entrepreneurial skills combined with her commitment to driving equal opportunities and family friends brought her prestigious national awards such as "Commendatore of the Order of Merit of the Italian Republic" and the "Mela d'Oro 2007" award for Company Communication attributed to her by the Marisa Bellisario Foundation. In March , as a result of a reorganization of the Wolters Kluwer European Division (LTRE), with the aim of improving country governance, Donatella Treu was appointed Regional Manager for Central Europe and Russia and later that October, after the launch of the Wolters Kluwer 2010-2012 strategy, she was appointed CEO of the Legal & Regulatory Division at global level (1.5 billion euro turnover compared to 3.4 billion for the Group, and 9000 employees compared to 17 thousand for the whole group). Her hobbies are skiing, football and cooking. But her greatest passion is her family to whom she gives all her available time outside her working life.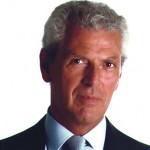 Marco Tronchetti Provera – President and CEO, Pirelli
President of Pirelli & C. S.p.A. since 7 May 2003 and Managing Director since 21 April 2011. He was born in 1948 and obtained an Economics degree in 1971 at the Bocconi University in Milan. At the beginning of the 70's he started working in his family business and he developed maritime transport activities in particular. In 1986 he joined the Pirelli Group. In 1992 he became Operations director and from December 1996 to September 2001 he was President of "Il Sole 24 Ore" and from October 2001 to September 2005 Member of the Board of the La Scala Theatre. From September 2001 to September 2006 he was President of Telecom Italia S.p.A.. Up to May 2013 he was President of Prelios S.p.A.. At present he is President and CEO of Pirelli & C. S.p.A. and President of Marco Tronchetti Provera & C. S.p.A., a holding company he controls and that indirectly holds approx. 39% of the Camfin S.p.A. capital (a company of which he was the President up to December 2013), a main shareholder of Pirelli & C. S.p.A.. He is Vice President of the Board of Mediobanca – Banca di Credito Finanziario S.p.A. He is also Honorary Co-President for Italian businesses part of the Council for the United States and Italy of which he was the Italian Co-President for 15 years, and he is part of the Italian Group of the Trilateral Commission. He is a Member of the Board of Assonime and Assolombarda, as well as the Managing Board and Executive Committee of Confindustria. He is on the Board of Bocconi University.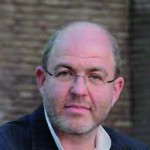 Massimo Gramellini – Deputy Editor, La Stampa
Massimo Gramellini was born in Turin on 2 October 1960. His family came from the Romagna region. His childhood was marked by the tragic death of his mother when he was only nine years old. In his teens he enrolled in the Liceo Classico San Giuseppe in Turin. Having then read Law, he started working as a journalist in 1985 in the Turin newsroom of the Corriere dello Sport-Stadio. The following year he moved to Milan where he started to work as an apprentice at Il Giorno newspaper in the sports section and he wrote columns on tennis and on the first cup won by the Milan football team under the leadership of Mr Berlusconi. In 1988 he moved to Rome where he started working for the Rome offices of the Turin-based newspaper, La Stampa. He continued to write about sport and in particular on Maradona and the Football World Cup in Italy in 1990. Later he started writing political columns, in particular on "Mani Pulite", the birth of the Second Republic and, as an envoy from Sarajevo, on the Balkan war. He went back to Milan in 1998 as the Director of the Specchio weekly, part of the La Stampa publishing group. In 1999 he returned to Rome writing for La Stampa and in October 2005 he moved back to Turin as deputy editor of the Turin newspaper. His first book, written with Pino Corrias and Curzio Maltese, was published in 1994 with the title "1994 colpo grosso". Many more novels followed, amongst which an autobiography entitled "Fai bei sogni" (2012), in which the author tells of his inner growth path to overcome the loss of his mother.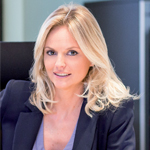 Sarah Varetto – Director, Sky TG24
Sarah Varetto is the Sky TG24 Director, anchor-woman and editor of the Sky TG24 Economy programme. She started her career as a journalist in 1992, as editor and newsreader of the Piedmont News programme and became a professional journalist in 2002. From 1998 to 1999 she worked at RAI for the Italia Maastricht programme, with Alan Friedman, as well as RaiNews. In 2000 she created a website with Alan Friedman called 'miaeconomia.it', that in 2002 also became a TV programme on the LA7 channel; from 2000 to 2007 she managed 'Miaeconomia.com' that included the miaeconomia.it website, a TV programme and economic and financial communication projects for companies and institutions. In 2003 she moved to Sky TG24 where she became the editor and author of an Economic programme before being appointed Director. She won the Tular Prize (2009) for her skills in communicating complex and important economic news and the Sulmona Award(2013).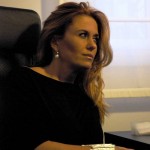 Monica Maggioni – Director, Rainews24
Monica Maggioni, born in Milan on 20 May 1964, is an Italian journalist. Since January 2013 she has been the Director of Rainews24, the RAI all-news channel. She joined RAI by winning a competition for the first Master of the Perugia Radio & TV Journalism School in 1992. From 1994 to 1996 she worked for Euronews (in Lyon) in the multilingual newsroom of the leading all-news Channel in Europe. She returned to RAI in 1996 in the TV7 newsroom, TG1 current affairs weekly. She worked on local news and later on foreign news. She has been a newsreader for Tg1 and editor of other programmes but she always wanted to be a war correspondent. From 2000 to 2002 she followed the most violent phases of the second Palestinian intifada and the Israel-Palestine conflict. After 9/11 she covered Middle Eastern reactions to the WTC events and travelled in Palestine and Lebanon. Later she was in the USA from October to December for a number of investigations on American internal subversion. In 2003 she was the only Italian journalist embedded in Iraq, following US troops during the Gulf War. For three months she lived with US troops during the ground operations from Kuwait to the Iraqi capital. In May 2003 she arrived in Baghdad and started to regularly report Iraqi news up to January 2005. She went back to Iraq in 2007. Over the years she has followed wars and other crises all over the world, from Burma to Africa, Afghanistan where she went back in July 2009 with the marines. She travelled in Northern Uganda to cover the story of child-soldiers victims of Joseph Kony. She also covered Iranian and Middle Eastern news; she met heads of state, bloggers, pacifists and terrorists. In September 2013 she interviewed Syrian President Assad after the UN resolution on chemical weapons. She moved to the US in 2008 to cover the election campaign that led to Barack Obama becoming President. In the meantime she wrote for many Italian and international publications, amongst which Foreign Policy, and published foreign affaris articles. In 2009 she became editor-in-chief of the TG1 Special Newsroom: in charge of planning and implementation of the TG1 historical insights and she directed 'Speciale TG1', broadcast on Sunday evenings. In 2010 and 2011 she directed two documentaries shown at the Venice Film Festival: Ward 54, awarded withe the Prix Mitrani in Biarritz, and Out of Tehran. In 2013 she became the Director of the RAI all-news channel that includes Rainews24, Televideo and Rainews.it. She has received many awards amongst which the Agnes Prize and the Luigi Barzini Prize for special correspondent. She published two books with Longanesi: 'Dentro la guerra' (2005) and 'La fine della verità' (2006).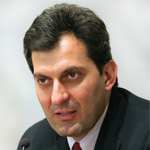 Mario Calabresi – Editor, La Stampa
Mario Calabresi, a writer and a journalist, has been the editor of the La Stampa newspaper since 2009. He has been editor of the Repubblica newspaper; in 2007 – 2008 he was the New York correspondent during the presidential campaign and the election of President Barack Obama. In 2011 he was the editor of the Rai3 TV programme 'Hotel Patria'.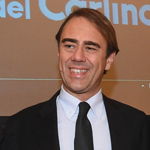 Andrea Cangini – Editor, Quotidiano Nazionale
Andrea Cangini is the newly appointed editor-in-chief responsible for titles for the "Qn quotidiano nazionale", "Il Resto del Carlino" and "Quotidiano.net". He was appointed by Andrea Riffeser Monti, CEO of Poligrafici Editoriale. Cangini, 45 years old, has been working for 19 years in the Poligrafici Editoriale group newspapers.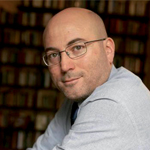 Aldo Cazzullo – Columnist, Corriere della Sera
Aldo Cazzullo (born in Alba in 1966) spent fifteen years at «La Stampa» and later a correspondent and a columnist for the «Corriere della Sera» since 2003. Amongst his books published by Mondadori it is worth mentioning: I ragazzi di via Po (1997, 2013), Testamento di un anticomunista (with Edgardo Sogno, 2000, Sperling & Kupfer 2010), Outlet Italia (2007). In 2011 he published a novel La mia anima è ovunque tu sia, translated into foreign languages. Both Viva l'Italia! (2010) and Basta piangere!(2013) sold over a hundred thousand copies; La guerra dei nostri nonni (2014) over two hundred thousand copies.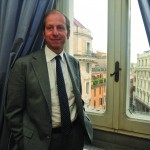 Virman Cusenza – Editor, Il Messaggero
Virman Cusenza was born in Palermo in 1964. He obtained a degree in Modern Literature and then started his career as a journalist in 1984 writing for "Il Giornale di Sicilia" newspaper and, later worked at "I Siciliani" a weekly magazine founded by Pippo Fava. In 1987 he joined "Il Giornale" newspaper under Indro Montanelli – spent five years in Milan, then a brief period in Rome – first writing about judicial news and the Mafia and later about home affairs. From 1998 he worked for Rai 1 on an investigative programme, "Uno di notte" directed by Andrea Purgatori. From 1998 to 2007 is worked at the "Messaggero" newspaper as lead writer and head of the political service. In autumn 2007 he was the guest journalist of the London-based "The Independent" to study their editorial model. In January 2008 he was appointed deputy editor of the "Il Mattino" newspaper in Naples and he was then appointed editor-in-chief on 5 August 2009. In July 2011 he was awarded the Ischia International Journalism Prize and the Capri Prize for editors. He has been editor-in-chief of "Il Messaggero" since December 2012.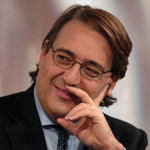 Roberto Napoletano – Editor, Il Sole 24 ORE
Born in La Spezia in 1961, Roberto Napoletano started his career as a journalist in Naples in the Napoli Oggi, Napoli Notte and later Il Mattino newsrooms as an economic affairs commentator. In 1996 he joined Il Sole 24 Ore in Milan, where he first became a successful managing editor on the Italian economy and later deputy editor of the Rome newsroom. In 2005 he initially joined Il Messaggero in Rome, as co-editor and from 1 February 2006 to March 2011 he was the editor. He then moved back to Il Sole 24 Ore. His editorial strategy is aimed at enhancing the historic identity of the newspaper as a service tool, informative and reliable at the same time, capable of offering guidance to families, companies and professionals on economic, financial and regulatory issues. A winning formula in the market even in the new era of digital media: thanks to the reorganization of the paper-web newsroom since the beginning of 2013 and the new integrated offer of services to the readership, Il Sole 24 Ore is today the leading digital newspaper in Italy selling 149,000 copies a day and, for the first time in its history, third Italian newspaper at national level in terms of paper and digital dissemination with over 343,000 copies (Ads data – December 2013). The combination of the historical identity of Il Sole 24 Ore together with new technological potential shaped the new specialized digital newspapers for professionals (Tax, Law, Finance and Real Estate), part of the "Business Class" subscription formula, and the "Finanza24″ service. He is also a very active novelist and a writer. He is the author of bestsellers translated and sold abroad.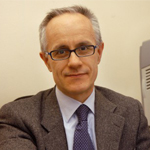 Luciano Fontana – Editor, Corriere della Sera
Born in Frosinone, he is 56 years old and holds a degree in Philosophy of Language from Rome University. He worked for eleven years at the «l'Unità» newspaper (1986-1997) writing about Italian politics, administrative and judicial news, mainly involved in current affairs, politics and the central newsroom. Since 1997 he has been in Milan at the «Corriere della Sera», where he followed a desk career from the central office to becoming deputy editor and in March 2009, when Ferruccio de Bortoli took over from Paolo Mieli, he was appointed co-editor. On 30 April 2015 became Editor-in Chief of the Corriere della Sera.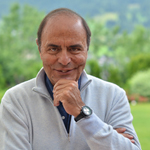 Bruno Vespa – Rai TV journalist and Editorial Director, Quotidiano Nazionale
Bruno Vespa started his career as a journalist when he was only sixteen and at eighteen joined Rai. He holds a degree in Law and in 1968 came first in a national competition for radio and TV commentators and started working for TV news. From 1990 to 1993 he was editor of Tg1. Since 1996 his TV programme «Porta a Porta» has been the most popular political, current affairs and social customs programme. For the first time in history Pope John Paul II took part in the programme with a live phone call. He has won many prestigious awards: the Bancarella Prize (2004), twice the Saint Vincent award for TV (1979 e 2000) and in 2011 the life-time achievement prize; that same year he won the Estense Journalism Award. Mondadori published his books: Telecamera con vista (1993), Il cambio (1994), Il duello (1995), La svolta(1996), La sfida (1997), La corsa (1998), Dieci anni che hanno sconvolto l'Italia. 1989-2000 (1999), Scontro finale (2000), La scossa (2001), Rai, la grande guerra (2002), La Grande Muraglia(2002), Il Cavaliere e il Professore (2003), Storia d'Italia da Mussolini a Berlusconi (2004), Vincitori e vinti (2005), L'Italia spezzata (2006), L'amore e il potere (2007), Viaggio in un'Italia diversa (2008), Donne di cuori (2009), Nel segno del Cavaliere (2010), Il cuore e la spada (2010), Questo amore (2011) e Il Palazzo e la piazza (2012).