Guests Tenth Edition
Below the guests of the tenth edition of "Growing between the Lines".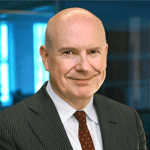 Gerard Baker – Editor-in-Chief The Wall Street Journal
Gerard Baker is Editor-in-Chief of Dow Jones and The Wall Street Journal. He served as Deputy Editor-in-Chief between 2009 and 2013. Previously, he was U.S. editor and an assistant editor of the Times of London. In 1994, he joined the Financial Times as Tokyo correspondent, moving on to head the paper's Washington bureau and serving as the FT's chief U.S. commentator. He also covered economics for the BBC and worked as an economist at the Bank of England and Lloyds. Mr. Baker holds a degree in philosophy, politics and economics from Corpus Christi College, Oxford University.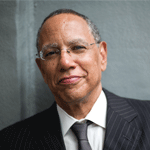 Dean Baquet – Executive Editor The New York Times 
Dean Baquet is executive editor of The New York Times, a position he assumed in May 2014. Mr. Baquet serves in the highest ranked position in The Times's newsroom and oversees The New York Times news report in all its various forms.
Before being named executive editor, Mr. Baquet was managing editor of The Times. He previously served as Washington bureau chief for the paper from March 2007 to September 2011. Mr. Baquet rejoined The Times after several years at the Los Angeles Times, where he was editor of the newspaper since 2005, after serving as managing editor since 2000. Previously, Mr. Baquet had been National editor of The New York Times since July 1995, after having served as deputy Metro editor since May 1995. Mr. Baquet joined The Times in April 1990 as a Metro reporter. In May 1992, he became special projects editor for the business desk, and in January 1994, he held the same title, but operated out of the executive editor's office. Before joining The Times, he reported for the Chicago Tribune from December 1984 to March 1990, and before that, for The Times-Picayune in New Orleans for nearly seven years. While at the Chicago Tribune, Mr. Baquet served as associate Metro editor for investigations and was chief investigative reporter, covering corruption in politics and the garbage-hauling industry. He was awarded a Pulitzer Prize for investigative reporting in March 1988 when he led a team of three in documenting corruption in the Chicago City Council, and was a finalist for a Pulitzer Prize in 1994 in the investigative reporting category. Mr. Baquet has also received numerous local and regional awards. Mr. Baquet majored in English at Columbia University from 1974 to 1978.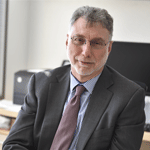 Martin Baron  – Executive Editor The Washington Post  
Martin "Marty" Baron became executive editor of The Washington Post on January 2, 2013. He oversees the Post's print and digital news operations. Previously, Baron had been editor of The Boston Globe since 2001. During his tenure, The Globe won six Pulitzer prizes—for public service, explanatory journalism, national reporting and criticism. The Pulitzer Prize for Public Service was awarded in 2003 for a Globe Spotlight Team investigation into the concealment of clergy sex abuse in the Catholic Church. Prior the Globe, he held top editing positions at The New York Times, The Los Angeles Times and The Miami Herald. Under his leadership, The Miami Herald won the Pulitzer Prize for Breaking News Coverage in 2001 for its coverage of the raid to recover Elián González, the Cuban boy at the center of a fierce immigration and custody dispute. Baron was named Editor of the Year by Editor & Publisher magazine in 2001, and Editor of the Year by the National Press Foundation in 2004. He began his journalism career at The Miami Herald in 1976, serving as a state reporter and later as a business writer. In 1979, he moved to The Los Angeles Times, where he became business editor in 1983; assistant managing editor for page-one special reports, public opinion polling and special projects in 1991; and, in 1993, editor of the newspaper's Orange County Edition, which then had about 165 staffers. In 1996, Baron moved to The New York Times; he became associate managing editor responsible for the nighttime news operations of the newspaper in 1997. He was named executive editor at The Miami Herald at the start of 2000. Born in 1954 and raised in Tampa, FL, Baron speaks fluent Spanish. He graduated from Lehigh University in 1976 with both BA and MBA degrees.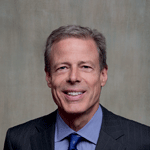 Jeff Bewkes – Chairman and CEO Time Warner
Jeff Bewkes is Chairman and CEO of Time Warner Inc. He was elected Chairman of the Board of Directors in January 2009, having served on the Board since January 2007. He was elected CEO of the Company in January 2008.
Prior to being named Chairman and CEO, Mr. Bewkes served as Time Warner's President and COO from January 2006 to December 2007 and as Chairman of the Entertainment and Networks group from July 2002 to December 2005. Before joining the corporate management of Time Warner, Mr. Bewkes served as Chairman and CEO of HBO from May 1995 to July 2002, and as President and COO of HBO from September 1991 to May 1995.
Mr. Bewkes serves on the Boards of Yale University and the Partnership for New York City and serves on the advisory board for The Creative Coalition. He is also a member of The Business Council.
Mr. Bewkes has a BA from Yale University and an MBA from the Stanford Graduate School of Business.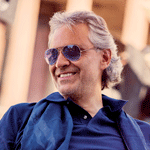 Andrea Bocelli – Founder Andrea Bocelli Foundation
Eletto ovunque nel mondo quale testimonianza della più alta tradizione vocale italiana, Andrea Bocelli ha venduto ad oggi oltre 90 milioni di dischi. Perfezionatosi sotto la guida di Franco Corelli, ha raggiunto inizialmente una vasta notorietà vincendo nel 1994 il Festival di Sanremo. Parallelamente ha avviato il proprio folgorante percorso classico, affrontando sulla scena – diretto da Lorin Maazel, Seiji Ozawa, Zubin Mehta – i titoli del grande repertorio lirico. Tra le registrazioni più recenti, Manon Lescaut sotto la guida di Plácido Domingo, Turandot e – uscita nel 2016 – Aida sotto la direzione di Zubin Mehta. Nel 2017 ha inciso La forza del destino e nel 2018 registrerà – ed interpreterà in scena – Lucia di Lammermoor.
Artista dei primati, dei concerti di fronte a folle oceaniche, ha sbaragliato ogni record discografico. Tra gli innumerevoli riconoscimenti, la stella che sulla Walk of Fame di Hollywood brilla dal 2010 in suo onore. Nella propria carriera ha ricevuto 5 nomination ai Grammy Awards e 6 nomination al Latin Grammy Awards. Si è esibito per quattro Presidenti degli Stati Uniti, tre Papi, la Famiglia Reale Inglese, molti Primi Ministri, ed anche in occasione delle cerimonie dei Giochi Olimpici, dell'Expo Mondiale di Shanghai e di quella di Milano del 2015 (accompagnato dall'Orchestra del Teatro alla Scala). Nel 2015 è uscito in 75 paesi il suo quindicesimo album in studio, Cinema, mentre per celebrare i vent'anni del disco campione d'incassi Romanza, nel 2016 è stata realizzata una speciale edizione rimasterizzata e con alcuni bonus track. Nell'autunno 2017 un vivo successo di pubblico e critica ha accolto il film "La musica del silenzio" tratto dall'omonimo romanzo autobiografico dello stesso Bocelli. La pellicola, diretta da Michael Radford, ha coinvolto attori quali Antonio Banderas e Toby Sebastian. A ridosso delle festività natalizie 2017 è uscita Perfect Symphony, nuova edizione della celebre canzone firmata da Ed Sheeran (12 dischi di Platino e 8 d'Oro) cantata dall'autore insieme ad Andrea Bocelli. L'inedito duetto, in un arrangiamento con grande orchestra, ha riscosso un immediato e travolgente riscontro. Insignito dei titoli onorifici di Grande Ufficiale della Repubblica Italiana e di Ambasciatore della Repubblica di San Marino, Andrea Bocelli ha conseguito la laurea in Canto lirico presso il Conservatorio di Musica "G. Puccini" di La Spezia e la laurea in Giurisprudenza presso l'Ateneo di Pisa. In apertura del World Economic Forum 2015 di Davos, è stato premiato con il Crystal Award, prestigioso riconoscimento all'artista, all'uomo, al filantropo. Nel 2016 l'Università di Macerata gli ha attribuito la Laurea honoris causa in Filologia moderna. Nel 2011 ha dato vita alla Andrea Bocelli Foundation (ABF) al fine di valorizzare il patrimonio di relazioni ed il legame di fiducia che egli ha creato e crea in ogni zona del globo che visita ed in cui, fatalmente, è considerato punto di riferimento d'ordine musicale ma anche etico. Tra gli impegni votati alla solidarietà, quello che ha visto il tenore toscano protagonista di uno straordinario concerto tra le mura del Colosseo, l'8 settembre 2017, insieme, tra gli altri, ad Elton John, Steve Tyler e Sumi Jo.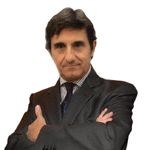 Urbano Cairo – Chairman and CEO RCS MediaGroup
Nato a Milano il 21 maggio 1957. Sposato, ha quattro figli. Da agosto 2016 è presidente e amministratore delegato di RCS MediaGroup, di cui acquisisce il 59,7% per mezzo di un'offerta pubblica di acquisto e scambio volontaria totalitaria, che prevale sull'offerta di IMH e che valuta complessivamente il Gruppo oltre 500 milioni di euro. Laureato in Economia e Commercio all'Università Bocconi di Milano. Inizia la sua carriera nel 1981 nel Gruppo Fininvest e a seguire in Publitalia '80, di cui diventan vicedirettore generale; nel 1991 diventa amministratore delegato di Mondadori Pubblicità. Nel 1995 fonda Cairo Pubblicità S.p.A., concessionaria di pubblicità che inizia la sua attività con la concessione di alcuni periodici RCS; nel 1997, amplia la struttura del gruppo con il lancio di Cairo Due S.p.A., che gestisce la raccolta pubblicitaria di mezzi innovativi e alternativi a quelli classici e complessivamente raggiunge il fatturato di circa 50 milioni di euro; nel 1998 continua la crescita con la nascita di Cairo TV S.p.A. (a seguito dell'acquisizione dal Gruppo Tele+ del 100% di Tele+ Pubblicità), concessionaria dedicata alla pay TV analogica e digitale che triplica in soli tre anni il fatturato rispetto al valore precedente l'acquisizione. Nel 1999 acquista la totalità delle azioni dell'Editoriale Giorgio Mondadori, prestigiosa casa editrice che pubblica alcune tra le più diffuse e raffinate testate mensili italiane come Bell'Italia, Bell'Europa, Airone, In Viaggio, Gardenia, Arte e Antiquariato e, grazie ad alcuni interventi strutturali e ad una nuova politica editoriale, realizza in breve tempo il breakeven economico aziendale da una perdita ante acquisizione di circa 5 milioni di euro, mantenendo invariato l'organico aziendale e l'elevato livello qualitativo delle testate. Nel 2000 viene acquisito Il Trovatore, motore di ricerca Internet con tecnologia proprietaria in grado di offrire contenuti e servizi evoluti molto apprezzati dall'utenza e nel luglio 2000 entra in Borsa con la quotazione di Cairo Communication, collocando circa il 26% del capitale, e raccogliendo le risorse (oltre 100 milioni di euro) che consentiranno di cogliere in futuro ulteriori opportunità di sviluppo con crescita interna, lancio di start up, nuove acquisizioni e/o partecipazioni in società operanti nel settore della comunicazione. Nel 2002 stipula attraverso Cairo Communication un contratto pluriennale in esclusiva per la raccolta pubblicitaria su La7 entrando così nel settore della Tv Commerciale, il più importante segmento del mercato pubblicitario italiano; nel primo anno di attività quasi raddoppia il valore del fatturato, al terzo anno supera gli obiettivi contrattuali prefissati per il rinnovo e, grazie a importanti ulteriori risultati in un mercato scarsamente dinamico, consolida nel 2010 il rapporto con la rete con un nuovo accordo di lungo periodo. Nel 2003 fonda Cairo Editore, che da forte impulso all'attività editoriale cartacea grazie al lancio di nuove testate di grande successo, tra cui For Men Magazine, Natural Style, Dipiù e DipiùTV. Nel 2005 acquista il 100% del Torino FC S.p.A., ne diviene presidente e in una sola stagione porta la squadra alla promozione in Serie A più che triplicando gli abbonamenti allo stadio e risvegliando l'entusiasmo di tanti tifosi. Negli anni a seguire continua la strategia di ampliamento del portafoglio editoriale, con la nascita di nuove testate come Diva e Donna, Nuovo e F, che portano Cairo Editore ad essere il primo editore di settimanali in Italia per copie vendute. Nel 2013, dopo lunghe trattative, Cairo acquisisce da Telecom la rete televisiva La7, entrando nell'editoria televisiva e ampliando notevolmente la sua offerta integrata e raggiungendo rapidamente positivi risultati di marginalità e riduzione delle perdite. Urbano Cairo è membro del Comitato di Presidenza FIEG e del Consiglio Generale di Confindustria Radio Televisioni; è Consigliere in Lega Nazionale Professionisti Serie A.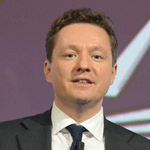 Andrea Ceccherini  – Chairman Osservatorio Permanente Giovani-Editori 
Sono nato il 31 Marzo del 1974 a Firenze. Ho frequentato il Liceo Scientifico a Scandicci e la Facoltà di Giurisprudenza. Non ho mai fatto mistero della mia passione politica e del sogno di contribuire a cambiare il mondo, nella profonda convinzione che questo cambiamento dovesse partire dai giovani. Con questo spirito ho fondato nel 1995 Progetto Città che ancora oggi, attraverso incontri pubblici, seminari privati e scuole di formazione, persegue l'obiettivo di far crescere una futura classe dirigente che non sia figlia di quell'improvvisazione e di quel dilettantismo che ci sono costati cari negli anni. Con questa stessa ambizione ho fondato nel 2000, insieme a Cesare Romiti e ad Andrea Riffeser Monti, l'Osservatorio Permanente Giovani – Editori. L'Osservatorio è un'organizzazione che vuol contribuire a fare dei giovani di oggi i lettori critici di domani, per renderli cittadini migliori, attori del cambiamento più impegnati, protagonisti più attivi di una democrazia più forte. Oggi questo sforzo civile, che vede la partecipazione attiva di 15 prestigiose testate giornalistiche, di 26 fondazioni d'origine bancaria, di 10 grandi aziende dotate di responsabilità sociale ha potuto contare negli anni sullo straordinario lavoro di oltre migliaia di insegnanti delle scuole secondarie superiori e che ha coinvolto milioni di studenti italiani d'età compresa tra i 14 e i 18 anni iscritti alle scuole superiori. "Il Quotidiano in Classe "- il progetto più importante dell'Osservatorio – introduce nelle aule delle scuole superiori italiane alcuni tra i più prestigiosi quotidiani nazionali e digitali del Paese. Questi preziosi strumenti educativi promuoveranno una moderna forma di educazione civica e agli studenti viene chiesto di confrontare almeno tre diverse fonti di informazioni di qualità e di valutare come una notizia può essere data in tre modi diversi, sviluppando così il loro spirito critico. Progetto Città e Osservatorio Permanente Giovani – Editori li unisce e li anima il giuramento degli indiani d'America, quando ricordano ai giovani delle loro comunità, come il mondo non gli sia stato dato in eredità dai loro padri, ma in prestito dai loro figli, con l'impegno di farne un posto migliore di quello che hanno trovato.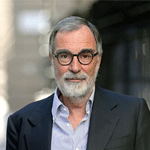 Maurizio Costa – Chairman FIEG
Maurizio Costa è Presidente della Fieg (Federazione Italiana Editori Giornali) dal 1° luglio 2014. Successivamente viene nominato anche Presidente di Audipress Srl, società preposta alla certificazione dei dati di lettura di quotidiani e periodici. Entra inoltre a far parte del Consiglio di Amministrazione dell'Ansa, agenzia di stampa nazionale, in quanto statutariamente è prevista tale nomina per il Presidente della Fieg. Ricopre dal 2007 la carica di Consigliere Indipendente di Amplifon SpA, di cui è anche Presidente del Comitato Remunerazioni e Nomine. Nel 2014 viene nominato membro del Consiglio di Amministrazione di Mediobanca come consigliere indipendente. Nell'ottobre 2017 viene riconfermato e assume la carica di presidente del Comitato Nomine. Nel 2017 viene chiamato a far parte dell'Advisory Board di Deloitte Italy. Inizia la propria attività professionale nel Gruppo IRI, maturando una significativa esperienza nella consulenza direzionale. Dal 1984 entra nel Gruppo Montedison, dove ricopre le cariche di Direttore Strategie e Sviluppo di Standa dal 1985 al 1988 e di Direttore Generale del Gruppo Standa dal 1989 al 1992. Entra in Mondadori nel 1992 e diventa poi Amministratore Delegato del Gruppo Elemond. Nel 1997 viene nominato Amministratore Delegato di Arnoldo Mondadori Editore e dal 2003 ne assume anche la Vicepresidenza, cariche che lascia nel marzo 2013. Contestualmente assume la carica di Vicepresidente della Fininvest Spa dalla quale si dimette a seguito della nomina a Presidente della FIEG. Nell'aprile del 2015 assume anche la Presidenza di RCS MediaGroup che lascia nell'agosto del 2016 a seguito del cambiamento degli assetti azionari.
Nato a Pavia nel 1948, sposato, con un figlio, Maurizio Costa è ingegnere meccanico.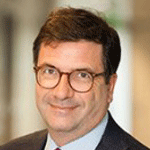 Carlo D'Asaro Biondo – Chairman Google EMEA
Carlo D'Asaro Biondo began his career at Macfin Management Consultants. In 1994 he joined KPMG Consulting Italy and became CEO of KPMG Consulting France in late 1998. Following the sale of KPMG Consulting, at the end of 2001 he joined Unisys as VP and MD, EMEA Telecommunications and Media. In February 2004, Carlo joined AOL Europe as SVP in charge of strategy and soon after was appointed CEO of AOL France. In 2006 he became CEO of AOL Europe.
In early 2007, Carlo was appointed CEO, International Operations at Lagardère Active Digital before joining Google in July 2009 where, for five years, he managed operations in Southern and Eastern Europe, the Middle East and Africa. In January 2015, Carlo became President EMEA of Strategic Relationships for Google. Carlo has dual French and Italian nationality. He graduated from La Sapienza University in Rome (Italy) and lives in Paris with his wife Nathalie; they have five children between them.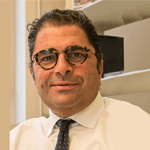 Marco De Benedetti – Chairman GEDI
Marco De Benedetti è Managing Director di Carlyle da novembre 2005. È Presidente della Fratelli De Benedetti S.p.A. dal 2013. È amministratore di CIR da giugno 2014 e di Cofide dal 1994. È Presidente di Marelli Motori S.p.A., Comdata S.p.A. e Twin-Set Simona Barbieri S.r.l. ed è consigliere di Moncler S.p.A., NBTY, Inc. e Logoplaste S.A.. Ha ricoperto la carica di Amministratore Delegato di TIM da luglio 1999 a luglio 2005 e di Amministratore Delegato di Telecom Italia (luglio 2005 – ottobre 2005). Marco De Benedetti si è laureato in storia ed economia alla Wesleyan University (Middletown, CT-US) nel 1984. Nel 1987 ha conseguito un Master in Business Administration presso la Wharton Business School (Philadelphia, PA-US).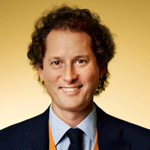 John Elkann – Chairman and CEO EXOR NV
John Elkann è Presidente e Amministratore Delegato di EXOR N.V. e Presidente di Fiat Chrysler Automobiles N.V.  Nato a New York nel 1976, ha conseguito la Maturità scientifica al Liceo Victor Duruy di Parigi e la laurea in Ingegneria Gestionale al Politecnico di Torino. Durante il periodo universitario ha maturato esperienze di lavoro in numerose società del Gruppo Fiat: in Gran Bretagna e in Polonia (nell'area produzione) e in Francia (vendite e marketing). Ha iniziato la sua carriera professionale nel 2001 presso la General Electric come membro del Corporate Audit Staff con incarichi in Asia, Stati Uniti e in Europa.  John Elkann è Presidente della Giovanni Agnelli B.V. e di PartnerRe, nonché Vicepresidente di Ferrari N.V. E' inoltre membro del Consiglio di Amministrazione di The Economist Group e Vice Presidente di GEDI Gruppo Editoriale S.p.A. John Elkann è anche Consigliere del MoMA, oltre che Presidente della Fondazione Giovanni Agnelli.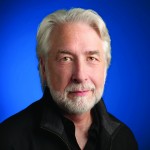 Richard Gingras – Vice President News Google
Richard Gingras is Vice President of News at Google. In that role he guides Google's strategies relating to the media ecosystem and oversees many of Google's news and media related products. Richard was a key instigator of the recently-announced Accelerated Mobile Pages (AMP) project, an effort to make Web content instantaneous and in doing so, preserve the vitality, utility, and openness of the Worldwide Web. He was also co-founder of the Trust Project , a global effort within the journalism community to insure that high quality journalism is recognized for the credibility it deserves. For more than thirty-five years, Gingras has led highly-regarded efforts in the development of online services and new media. He also serves on the boards of the First Amendment Coalition , the International Center for Journalists , the Shorenstein Center on the Press, Politics and Public Policy at Harvard, and the Manship School of Communications at LSU . From March 2009 to June 2011, he was CEO of Salon Media Group which operated the acclaimed Salon.com and the pioneering virtual community The Well. Gingras assembled Salon's initial seed financing in 1995. Salon featured the work of many acclaimed journalists including Pulitzer Prize winner Glenn Greenwald. Gingras was a strategic advisor to the senior team at Google (2007-2009), strategic advisor to Storify (sold do LiveFyre), founder and CEO of Goodmail Systems , a founding VP of pioneering broadband provider @Home Network and SVP and General Manager of Excite@Home (1996-2001), led the design and development of Apple's online service eWorld (1993-1996), and was founder and CEO of MediaWorks (1987-1992), an early developer of news-agenting technology. He is also a strategic advisor and seed funder of numerous startups. In 1979, Gingras created the first interactive online news magazine – done in partnership with CBS, NBC, and PBS using interactive television technology known as broadcast teletext. In the fall of 2012, he was recognized with the Manship Prize for contributions to the evolution of digital media.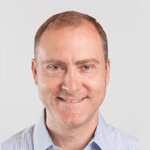 Peter Greenberger – Director, Global Content Partnerships, News Twitter
TWITTER, INC., WASHINGTON, DC Director, Global Content Partnerships, News, Nov 2016 – present. Develop and drive the overall strategy for Twitter's relationships with key news publishers and broadcasters. Lead a global team of 15 Partner Managers based in the Americas, Europe, the Middle East, Asia and Australia. Meet with senior media executives to collaborate on video content deals aimed at driving reach, revenue and innovation on Twitter, including participation in Twitter's livestreaming platform. TWITTER ASIA PACIFIC PTD LTD, SINGAPORE Director, Global Brands & Agencies (APAC/MENA), Jan 2016 – Oct 2016. Oversaw relationships with global advertising partners and the Big 6 advertising agencies in APAC and MENA. Established an APAC Regional Account Executive program and launched the Agency Development team. Led the team in signing 15 local and regional agency deals for tens of millions of dollars in revenue commitments. Created and led the Sydney-based Brand Development team charged with onboarding brands onto Twitter. Director, Emerging Markets (Greater China & Russia), Sep 2014 – Oct 2016 Relocated to Singapore to open two politically sensitive and challenging markets for the company. Interviewed and selected a reseller partner and Channel Manager for the Russia business. Built a growing Russian business with global and local brands with 90%+ returning customers Q/Q. Opened the first Twitter office for Greater China in Hong Kong and hired a team of three salespeople. Developed relationships with and generated revenue from top Chinese brands like Baidu, Huawei, Xiaomi and Xinhua News. Presented to clients and conferences and conducted media interviews introducing Twitter in both markets. TWITTER, INC., WASHINGTON, DC. Director, Political & Government Sales, Sep 2011 – Aug 2014 Launched and led the Washington, DC-based global political revenue team for Twitter. Introduced Twitter advertising solutions to the political market, hired a team, conducted press interviews and oversaw all business strategy and revenue operations. Presented Twitter campaign best practices for politics and government to clients and audiences globally. Led a cross-channel, bi-coastal team of six during the 2012 presidential election exceeding revenue goals and contributing to the first #TwitterElection. GOOGLE, INC., WASHINGTON, DC. Head of Industry, Political Sales // Head of Industry Relations, May 2007 – Sep 2011 Launched and managed Google's first political advertising team, surpassing revenue goals and positioning Google as the leader in the space. Devised and marketed the "Google Network Blast" for campaigns and led the effort to win Congressional approval for Members of Congress to use AdWords for official communications. Served as the public face of Google's political sales effort, including delivering presentations to campaign consultants and elected officials, appearing frequently on industry panels, and conducting interviews with dozens of news outlets. Created and led Google's first Industry Relations team charged with strengthening the company's relationships within the advertising industry and serving as a liaison between sales and policy. NEW MEDIA STRATEGIES, INC., ROSLYN, VA. Business Development Manager, Mar 2005 – May 2007 Led public affairs business development for an online intelligence and word-of-mouth company. Consistently exceeded revenue goals by signing clients including: AT&T, Auto Alliance, CBS, DSCC, Discovery Communications, Merck & Co., National Association of Broadcasters, and XM Satellite Radio. CARSON FOR SENATE, INC., TULSA, OK. Campaign Manager, Apr 2004 – Dec 2004 Managed Congressman Brad Carson's (D-OK) United States Senate campaign; named the best-run Democratic Senate race of the cycle by analyst Stu Rothenberg. Oversaw a $6M budget and a campaign staff of 20. Guided all strategic aspects of the race and coordinated all contact with campaign consultants. JOE LIEBERMAN FOR PRESIDENT, INC., MANCHESTER, NH New Hampshire State Director, Jan 2003 – Feb 2004 Oversaw all voter contact, political, scheduling, and press operations for Senator Joe Lieberman's (D-CT) New Hampshire primary effort. Hired and managed a staff of 50 people, located and operated a Manchester headquarters and 11 regional offices, developed and managed field budget. Worked with headquarters and consultants on political, message and media strategy. NEW HAMPSHIRE DEMOCRATIC PARTY COORDINATED CAMPAIGN, CONCORD, NH Senior Advisor, Sep 2002 – Nov 2002 Advised the Democratic Party in the 2nd Congressional District during the 2002-midterm elections. Directed field operations, guided scheduling decisions and consulted on media and mailing efforts. BSMG WORLDWIDE, INC., NEW YORK, NY Senior Associate, Mar 2001 – Aug 2001 Coordinated multimedia communications campaigns for insurance and financial services associations. Worked with clients and vendors to create newsletters, annual reports and digital communications promoting client products and services. GORE-LIEBERMAN 2000, INC., PITTSBURGH, PA Western Pennsylvania State Director, Aug 2000 – Nov 2000 Briefed Vice President Al Gore and Senator Joe Lieberman (D-CT) on local issues. Advised Nashville headquarters on local politics and organized multiple visits by the principals. Coordinated constituency groups and elected officials for the campaign. Communicated message to supporters, conducted interviews with local television and print media and organized media events. GORE 2000, INC., NASHVILLE , TN State Director // Trip Director, Jul 1999 – Aug 2000 Managed field staff and drafted plans for field, principal travel and media strategy as the State Director of the Western Pennsylvania and Connecticut primaries. Planned and executed campaign visits by the Vice President and Mrs. Gore, Cabinet Secretaries, and U.S. Members of Congress to New Hampshire as the Trip Director for the state primary. SHAHEEN FOR GOVERNOR, INC., MANCHESTER, NH Field Director, Aug 1998 – Nov 1998 Developed the field campaign, managed a staff of 10 and helped design campaign direct mail for Governor Jeanne Shaheen's (D-NH) successful re-election effort.THE WHITE HOUSE, WASHINGTON, DC Director of Congressional Correspondence, Sep 1997 – Aug 1998 Coordinated all written correspondence between Members of Congress and the President. Prepared daily and weekly reports for the President on Congressional actions. CLINTON-GORE '96, INC., MANCHESTER, NH New Hampshire Political Director // Field Staff, Jan 1996 – Nov 1996 Coordinated constituencies, planned media endorsements and helped organize principal visits to the state as the Political Director of New Hampshire during the general election. Organized GOTV activities in the New Hampshire, Massachusetts, Pennsylvania and New Mexico primaries as a campaign Field Staffer. THE WHITE HOUSE, WASHINGTON, DC Intern, Office of Political Affairs, Sep 1995 – Dec 1995 Compiled daily and weekly political briefings for the President, invited political supporters to White House events and assisted with general office duties. AMERICORPS, INC., SAN FRANCISCO, CA Summer School Instructor, Jul 1994 – Aug 1994 Served in the inaugural session of Americorps, taught summer classes to elementary school students, organized fund raising events and wrote media releases highlighting the program. U.S SENATOR PAUL WELLSTONE (D-MN), WASHINGTON, DC Communications Intern, May 1992 – Jun 1992 Interned in the press department, wrote press releases, coordinated interviews with the Senator and organized media events. Education: LONDON SCHOOL OF ECONOMICS AND POLITICAL SCIENCE, LONDON, UK MSc Comparative Politics, Sep 2001 – Jul 2002 Pass with Distinction (finished at top of section) Research Assistant, Visiting Professor James P. Rubin Intern, Gould Greenberg Carville, Polling Strategy and Communication YALE UNIVERSITY, NEW HAVEN, CT Bachelor of Arts, History, Sep 1991 – Jun 1995 Contributing writer, Yale Daily News Contributing writer, New Journal magazine Co-manager, Yale Apparel Agency Junior Year Abroad (Syracuse University Program in Florence, Italy). Awards and Honors: Board Member, RepEquity (2014 – current) Speaker Series, Harvard Kennedy School, Joan Shorenstein Center (2009) Ten Who Are Changing the World of Politics & the Internet, PoliticsOnline & World eDemocracy Forum (2009) Advisory Board, H. John Heinz III College, Carnegie Mellon University (2008) Rising Star, Politics Magazine (2008)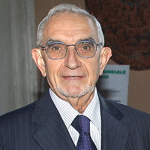 Giuseppe Guzzetti  – Chairman Acri 
Nato a Como il 27 maggio 1934. Presidente dell'Acri (Associazione tra le Casse di risparmio italiane, dal 2000). Presidente della Fondazione Cariplo (dal 1997, mandato confermato il 10 maggio 2013). Ex presidente della Regione Lombardia (1979-87). Il Presidente dell'ACRI ha la rappresentanza legale dell'Associazione. Convoca e presiede l'Assemblea, il Consiglio, il Comitato di Presidenza, il Comitato Piccole e Medie Fondazioni, sovrintende all'attività dell'Associazione, vigila sull'esecuzione delle deliberazioni degli organi collegiali e delibera su quanto delegatogli dagli organi collegiali medesimi.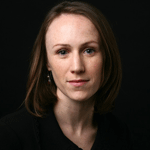 Alex Hardiman – Head of News Products, Facebook
Alex Hardiman leads the product and engineering teams for News at Facebook. In this role, she oversees news experiences for Facebook's two billion monthly users. She also works collaboratively with news organizations to strengthen the value exchange between Facebook and publishers as part of The Facebook Journalism Project. Alex first joined Facebook in September 2016 to lead the Pages product team focused on messaging and mobile products for small businesses. Prior to Facebook, Alex spent ten years at The New York Times in a variety of product management, product marketing and sales development roles. Most recently, she was the newspaper's Vice President of News Products where she was responsible for the vision, strategy and product management of The Times' mobile and desktop news product portfolio, including NYTimes.com, 15+ smartphone and tablet products, and third party distribution platforms (e.g. Facebook, Google AMP and Apple News). Under her leadership The New York Times pivoted to become a mobile-first organization. Alex holds a B.A. in Francophone Literature and History from Columbia University and is a graduating fellow of the Punch Sulzberger program at Columbia's Graduate School of Journalism.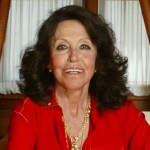 Marisa Monti Riffeser  – Chairwoman Poligrafici Editoriale 
Nasce a Ravenna nel 1930. Presidente del Consiglio di Amministrazione di Poligrafici Editoriali S.p.A. Fondatrice e componente del comitato d'onore del premio Arte e cultura la Bagnaia.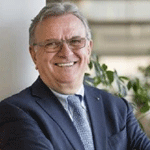 Franco Moscetti – CEO Il Sole 24 ORE
Nato a Tarquinia (VT) nel 1951, ha iniziato la sua carriera nel Gruppo Air Liquide nel 1973. Dopo varie esperienze, nel 1989 è nominato Direttore Generale di Vitalaire Italia, società specializzata nei servizi di assistenza domiciliare, con sede a Roma. Nel 1992 si trasferisce a Milano e nel 1995 è nominato Direttroe Generale ed Amministratore Delegato di Air Liquide Sanità, sub-holding che raggruppa tutte le attività in sanità del Gruppo in Italia. Nel 1999 assume anche la carica di Amministratore Delegato della capogruppo Air Liquide Italia. Pur mantenendo gli incarichi italiani, nel 2001 si traferisce a Parigi dove assume la direzione della Divisione Ospedaliera a livello internazionale e, contemporaneamente, quella di Président-Directeur Général di Air Liquide Santé France, che è la più importante controllata del Gruppo AL nel settore. E' presente nei consigli di amministrazione delle più importanti filiali del Gruppo a livello internazionale. Relativamente agli incarichi istituzionali, è stato membro di giunta di Assolombarda, Vice Presidente e mem,bro della commissione direttiva di Assogastecnici, Presidente del Gruppo di Telemedicina e Telematica Sanitaria di Assobiomedica, membro di giunta e componente del Consiglio Direttivo di Federchimica, componente del Comitato Imprese Multinazionali e della Commissione Sanità di Confindustria. Ha ricevuto l'Oscar di Bilancio (categoria aziende non quotate) nel dicembre 2000 dall'allora Ministro del Tesoro Vincenzo Visco. Nel 2002 è stato inoltre insignito della "Stella al merito del Lavoro" e del titolo "Maestro del lavoro" dal Presidente della repubblica Azeglio Ciampi. Nel giugno 2003 ha ricevuto l'"Ambrogino d'Oro" dal Sindaco di Milano Gabriele Albertini e nel giugno 2012 è stato nominato Cavaliere del Lavoro con decreto del Presidente della Repubblica Giorgio Napolitano. Il 5 dicembre 2013, con decreto del Presidente della Repubblica Francese, è stato nominato "Officier de l'Ordre National du Mérite". Dal Dicembre 2004 sino all'ottobre 2015 è stato Direttore Generale e Amministratore Delegato del Gruppo Amplifon, quotato alla Borsa di Milano e leader mondiale nel settore delle "personal hearing solutions". Oltre la carica di Amministratore Delegato del Gruppo 24ORE è attualmente Amministratore Unico di Axel Glocal Business S.r.l., società dal medesimo fondata, Vice Presidente di Fideuram Investimenti SGR (Gruppo Intesa San Paolo) e siede nel CdA di Diasorin S.p.A., di Zignago Vetro s.p.a., dell'Associazione Italiana Stampa Associata (ANSA) ed è membro del Comitato di Presidenza della Federazione Italiana Editori Giornali.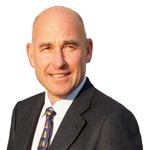 Andrea Riffeser Monti – CEO Poligrafici Editoriale 
Andrea Riffeser Monti, classe 1956, laureato in Scienze Economiche. E' Vice Presidente e Amministratore Delegato della Poligrafici Editoriale. Dal 1978 ha incominciato ad interessarsi della gestione delle società del Gruppo Monti (oggi gruppo Monrif), essendo già nel consiglio di amministrazione della società ERIDANIA S.p.A. Attualmente ricopre diversi incarichi. È Presidente ed Amministratore Delegato della Monrif S.p.A., vice Presidente ed Amministratore Delegato della Poligrafici Editoriale S.p.A. E' anche Presidente della SPE S.p.A., della Poligrafici Printing S.p.A e della Agricola Merse S.r.l consigliere di amministrazione e membro del comitato esecutivo dell' Agenzia ANSA, membro del comitato di Presidenza FIEG e  consigliere di amministrazione della  INFI S.p.A. Nel giugno del 1991 il Presidente della Repubblica gli ha conferito l'onorificenza di "Commendatore dell'Ordine al Merito della Repubblica Italiana".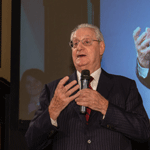 Cesare Romiti – Presidente Onorario RCS MediaGroup
Cesare Romiti, classe 1923, laureato in scienze economiche e commerciali. E' Presidente Onorario di Rcs MediaGroup. Nel 1947 comincia la sua lunga carriera presso il Gruppo B.P.D, di cui poi diventa direttore generale. Nel 1968 è direttore finanziario generale della società Snia Viscosa. Nel Gennaio 1970 entra nel consiglio dell'Alitalia come presidente esecutivo e direttore generale. Nel Novembre 1974 entra nel Gruppo Fiat mentre1976 ne diventa presidente esecutivo e dal 1996 al 1998 Presidente del Gruppo. Dal 1998-2004 ha ricoperto la carica di presidente della RCS Quotidiani s.r.l. Dal 2004 è invece Presidente della Fondazione Italia-Cina. Dal 2005 al 2007 è stato presidente dell'Impregilo s.r.l. Nel Gennaio 2007 aderisce al consiglio della "Fondazione musica per Roma" e nel Febbraio 2007 viene nominato presidente dell'Accademia di belle arti di Roma. È stato insignito del titolo di cittadino onorario di Beijing e di quello di professore onorario dell'Università Donghua di Shanghai. Tra i premi che gli sono stati conferiti quello della Camera di Commercio statunitense in Italia, il premio di direttore internazionale dell'Associazione mondiale di management di New York ed il premio per i risultati conseguiti in tutta la sua vita da parte della Fondazione Italia Usa. Gli è stata anche conferita la medaglia di Cavaliere del lavoro.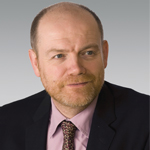 Mark  Thompson – Chairman and CEO The New York Times  
Mark Thompson became president and chief executive officer of The New York Times Company on November 12, 2012. He is responsible for leading the Company's strategy, operations and business units, and working closely with the chairman to direct the vision of the company. Mr. Thompson has been instrumental in accelerating the pace of The Times's digital transformation. Under his leadership, The Times became the first news organization in the world to pass the one million digital-only subscription mark. The company has also introduced a new era of international growth, launched an industry leading branded content studio and invested in virtual reality, producing some of the most celebrated work in this emerging medium. Before joining the Times Company, Mr. Thompson served as Director-General of the BBC from 2004, where he reshaped the organization to meet the challenge of the digital age, ensuring that it remained a leading innovator with the launch of services such as the BBC iPlayer. He also oversaw a transformation of the BBC itself, driving productivity and efficiency through the introduction of new technologies and bold organizational redesign. Mr. Thompson joined the BBC in 1979 as a production trainee. He helped launch Watchdog and Breakfast Time, was an output editor on Newsnight, and was appointed editor of the Nine O'Clock News in 1988 and of Panorama in 1990. He became controller (programming and scheduling chief) for the TV network BBC2 and Director of Television for the BBC before leaving the BBC in 2002 to become CEO of Channel 4 Television Corporation in the United Kingdom. In the autumn of 2012, he was a visiting professor of Rhetoric and the Art of Public Persuasion at the University of Oxford. His book "Enough Said: What's Gone Wrong with the Language of Politics?" which is based on the lectures he gave at Oxford, was published in the UK and US in September 2016. Mark Thompson was educated at Stonyhurst College and Merton College, Oxford.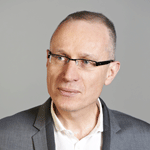 Robert Thomson – CEO News Corp
Robert Thomson is chief executive officer of News Corporation. News Corp, headquartered in New York, has global operations across a range of media, including: news and information services, digital real estate services, book publishing, sports programming and pay-TV distribution. Mr. Thomson assumed his current role in January 2013, having served as editor-in-chief of Dow Jones & Company and managing editor of The Wall Street Journal from May 2008. He directed the global news operations of the print and digital Journal and Dow Jones Newswires, with an international news staff of over 2,000 journalists in more than 80 bureaus worldwide. Mr. Thomson's editorial leadership and Dow Jones' commitment to quality journalism fueled growth and innovation, with The Wall Street Journal becoming the largest circulation newspaper in the U.S. The Journal expanded its content and added a host of sections to complement its core of unrivalled business and finance coverage. The company's expansion across content was complemented by a growth across geographies and devices, with numerous digital content and video offerings and local-language Web sites in Europe and Asia, reaching tens of millions of users worldwide. Before joining Dow Jones in December 2007, Mr. Thomson was editor of The Times of London where he presided over a significant expansion of its readership in print and on the Web – the audience of the Times Online grew from less than 1 million monthly to almost 13 million during his editorship. Prior to that, he was editor of the U.S. edition of the Financial Times taking prime editorial responsibility for the FT Group's ambitious drive into the U.S. market, where the newspaper trebled its sales to almost 150,000. For his work in building the FT's operations, in print and online, he was named as U.S. Business Journalist of the Year in 2001 by the influential trade journal TJFR.
Mr. Thomson had been editor of the Weekend FT and assistant editor of the Financial Times, orchestrating a successful redesign of the Weekend FT in late 1996 – that edition became the fastest-growing newspaper in the U.K. market during 1997. He also oversaw the evolution of "How to Spend It" magazine into an award-winning monthly. From 1994 to 1996, he was the FT's foreign news editor in London, leading the paper's extensive network of correspondents. Mr. Thomson had been a correspondent himself in Tokyo (1989-1994), where he witnessed the rise and fall of the "bubble economy," and in Beijing (1985-1989), where he reported on the country's economic and social reforms, and the crushing of the democracy movement in Tiananmen Square. Mr. Thomson has been a journalist since early 1979, when he joined The Herald in Melbourne, working as a copyboy and a finance and general affairs reporter before becoming the paper's Sydney correspondent. In 1983, he was hired by the Sydney Morning Herald as a senior feature writer and, two years later, was appointed to a Beijing bureau then shared by the Sydney paper and the Financial Times. He is the author of The Judges: A Portrait of the Australian Judiciary (Allen & Unwin) and co-author of The Chinese Army (Weldon Owen). He edited a collection of satirical writing titled True Fiction (Penguin Books). Mr. Thomson was born in Torrumbarry, near Echuca, in southern Australia, and is married with two sons.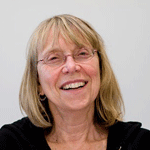 Ester  Wojcicki – Vice chair of the Creative Commons advisory council
Founder High school Palo Alto Media Arts Center. Esther Wojcicki is a internationally known journalism teacher and the founder of the Palo Alto High School Media Arts Program, a program that focuses on empowering students through the use of media (newspaper, magazine, yearbook, websites, video production, photography, radio, & television). The program started in 1984 with an already established (1918) 6 -8 page newspaper and 19 students; it has grown to become one of the most distinguished and the largest scholastic media program in the nation today (2016) with 600+ students, six additional journalism teachers, ten publications, and a new 25,000 sq. ft Media Arts Center (2014). Her students have been at the top of the US for the past 25 years, having won the Gold and Silver Crowns from Columbia Scholastic Press Association and PaceMaker Awards from National Scholastic Press. She is a former Chair of the Board of Creative Commons Esther is a graduate of UC Berkeley where she holds a M.A degree in journalism and has a lecture series named after her; has been a Distinguished Visiting Scholar at MediaX at Stanford since 2013; is a 2009 MacArthur Foundation Research Fellow; was the 2002 California Teacher of the Year by the California Commission on Teacher Credentialing; was the 2011 Charles O'Malley Award recipient from Columbia Scholastic Press. In 2013, she was awarded an honorary doctorate by Palo Alto University, and in 2016 an honorary doctorate from Rhode Island School of Design (RISD). In November, 2016 she was awarded the MyHero Award for her work in global education. She has been a speaker at multiple conferences including TED (2015), G20 Summit, and the SLUSH conference in Finland (2017). She is on the faculty at Singularity University. She co-authored popular education book on blended learning entitled Moonshots in Education: Launching Blended Learning in the Classroom (2015). Her focus is empowering students through the use of digital resources.. She is the mother of Susan Wojcicki, CEO of YouTube, Janet Wojcicki, Professor of Pediatrics at UCSF Medical School and Anne Wojcicki, CEO of 23andMe. She is married to Stanford Physics Professor Stanley Wojcicki. She and her husband have nine grandchildren.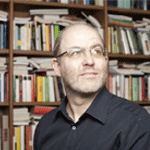 Massimo Gramellini – Deputy Editor Corriere della Sera
Massimo Gramellini è nato a Torino il 2 ottobre del 1960. La sua famiglia era originaria della Romagna. L'infanzia di Massimo Gramellini è segnata dalla tragica scomparsa della madre, avvenuta quando lui aveva solamente nove anni. Cresciuto, si iscrive al liceo classico San Giuseppe di Torino. Dopo aver studiato giurisprudenza, nel 1985 inizia a lavorare in qualità di giornalista presso la redazione torinese del Corriere dello Sport-Stadio. L'anno successiva si trasferisce a Milano, dove inizia a collaborare, come praticante, con il quotidiano Il Giorno, dove ha seguito le notizie sportive, scrivendo di tennis e raccontando il primo scudetto vinto dal Milan della dirigenza Berlusconi. Nel 1988 è a Roma, dove inizia a lavorare per la redazione romana del quotidiano torinese La Stampa. In questo periodo continua ad occuparsi di sport, raccontando le vicende relative a Maradona e i Mondiali di calcio di Italia '90. Dopo i Mondiali inizia a seguire gli articoli di politica. Racconta Mani Pulite, la nascita della Seconda Repubblica e, inviato a Sarajevo, la guerra dei Balcani. Torna a Milano nel 1998 per dirigere il settimanale Specchio, sempre del gruppo editoriale La Stampa. Nel 1999 è a Roma, dove ritorna a scrivere per il quotidiano La Stampa e nell'ottobre del 2005 si trasferisce a Torino per ricoprire l'incarico di Vicedirettore del quotidiano torinese. La sua prima opera, scritta assieme a Pino Corrias e Curzio Maltese, è del 1994 e si intitola "1994 colpo grosso". A questo primo romanzo ne sono seguiti molti altri, tra cui anche il romanzo autobiografico "Fai bei sogni" (2012), opera in cui l'autore racconta il percorso di crescita interiore che ha compiuto per superare la scomparsa della madre. Dal 2017 è vicedirettore ed editorialista del Corriere della Sera e alterna la sua attività di giornalista e scrittore a quella di conduttore televisivo italiano.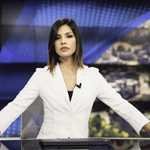 Stefania Pinna – Journalist Sky TG24
Stefania Pinna è una giornalista professionista dal 2008. Nata a Macomer, in provincia di Nuoro, nel 1980 e laureata in Scienze della Comunicazione presso l'Università di Perugia, consegue un Master in giornalismo all'Università degli Studi di Sassari. Approda a Sky TG24 nel 2006 prima come stagista, poi come corrispondente dalla Sardegna e infine come conduttrice di tg, autrice di servizi e inchieste.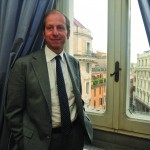 Virman Cusenza – Editor Il Messaggero
Virman Cusenza nasce a Palermo nel 1964. Laureatosi in Lettere Moderne, inizia la carriera giornalistica nel 1984 collaborando con "Il Giornale di Sicilia" e, in seguito, con il settimanale "I Siciliani" di Pippo Fava. Nel 1987 entra al quotidiano "Il Giornale" di Indro Montanelli – cinque anni a Milano,  poi il passaggio a Roma – occupandosi prima di cronaca giudiziaria e di mafia, poi di politica interna. Successivamente, nel 1998, cura per Rai 1 il programma di inchieste "Uno di notte" di Andrea Purgatori. Dal 1998 al 2007 è al "Messaggero" come editorialista e capo del servizio politico. Nell'autunno del 2007 è stato giornalista-ospite del quotidiano londinese "The Indipendent" per studiarne il modello editoriale. Dal gennaio 2008 viene nominato vice direttore de "Il Mattino" di Napoli di cui, dal 5 agosto 2009, assume la direzione. Nel luglio 2011 viene insignito del Premio Ischia Internazionale di giornalismo e del Premio Capri, sezione direttori. È direttore de "Il Messaggero" dal 10 dicembre 2012.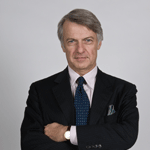 Ferruccio de Bortoli – Chairman Longanesi
Nato a Milano il 20 maggio 1953, sposato, due figli Laureato in giurisprudenza all'Università degli Studi di Milano. Giornalista professionista dal 1975. All'Editoriale Corriere della Sera comincia nel 1973 come redattore del Corriere dei Ragazzi-Corriere dei Piccoli. Cronista al Corriere d'informazione nel 1975. Dal '79 al Corriere della Sera, come cronista prima per poi passare alle pagine economiche. E' stato caporedattore dell'Europeo e del Sole 24Ore prima di tornare, nell'aprile del 1987 al Corriere con la qualifica di caporedattore dell'economia e commentatore economico. Vicedirettore del Corriere della Sera dal dicembre del 1993, di cui assume, la prima volta, la direzione a partire dal 27 aprile del 1997. In carica fino al 14 giugno 2003. Diventa poi amministratore delegato di Rcs Libri il 27 giugno 2003. E in seguito viene nominato presidente della casa editrice francese Flammarion S.A e della belga Casterman. Ricopre l'incarico di vicepresidente dell'Associazione Italiana Editori (AIE), ed è membro dei consigli d'amministrazione di Adelphi, Skira e Marsilio e, come indipendente, di Ras-Allianz. Editorialista della Stampa nel 2004. Il 10 gennaio 2005 è nominato direttore responsabile del Sole 24 Ore e direttore editoriale del Gruppo Sole 24-Ore (Radio 24, Radiocor), Torna a dirigere, per la seconda volta, il Corriere, il 10 aprile 2009 e, contemporaneamente, assume la vicepresidenza della Fondazione Corriere della Sera. Incarichi che terrà fino al 30 aprile del 2015. Tra gli altri incarichi ricoperti va segnalato che è stato presidente della Fondazione Pier Lombardo-Teatro Franco Parenti e della Fondazione Memoriale della Shoah di Milano. Attualmente è presidente di Associazione Vidas e da maggio 2015 della casa editrice Longanesi. È membro del consiglio di amministrazione della Fondazione Bambin Gesù di Roma, della Fondazione Paolo Grassi, della Fondazione Pesenti, della Fondazione Renato Giunti, della Società Dante Alighieri, membro dell'Aspen Institute Italia e dell'Advisory Group di Spencer Stuart Italia. Ha vinto numerosi premi giornalistici. È autore di diverse pubblicazioni, tra le quali: "L'informazione che cambia"(ed. La Scuola, 2008); "Il filo sottile della Memoria" (Bompiani per la scuola, 2014); "Consapevoli" ( San Paolo edizioni, 2014); "Faccio il prete, mi piace" con Papa Francesco (Bompiani 2014) " Poteri forti (o quasi)" (La nave di Teseo 2017). Nel 2006 è stato insignito dal presidente della Repubblica francese della Legion d'honneur. Dal Comune di Milano dell'Ambrogino d'oro nel 2009. E dal presidente della Repubblica italiana del titolo di commendatore nel 2011.
Luciano Fontana – Editor Corriere della Sera
Luciano Fontana è nato a Frosinone l'11 gennaio 1959, vive a Milano, è sposato e ha due figli. Si è laureato in filosofia all'università La Sapienza di Roma. Dopo le prime esperienze di corrispondente da Frosinone per l'agenzia Ansa, entra all'Unità con un contratto di praticantato nel 1986 e vi rimane fino al 1997, seguendo la cronaca e gli esteri, poi come capo del servizio politico, fino al ruolo di caporedattore centrale. Il primo febbraio 1997 viene assunto al Corriere della Sera come vicecaporedattore centrale. Nel 2000 diventa caporedattore centrale, vicedirettore dal 2003 e condirettore nel 2009. Esperto di politica italiana e internazionale, ha seguito come vicedirettore il lancio dell'edizione web del Corriere. È direttore del Corriere della Sera dal primo maggio 2015.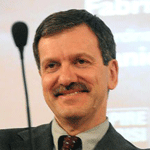 Massimo Gaggi – Columnist Corriere della Sera
Massimo Gaggi, is a Columnist based in New York for Italy's leading news daily Il Corriere della Sera (headquartered in Milan). Having served four years as Deputy Editor-in-Chief, as Rome bureau chief and as Special Correspondent from United States, he currently also writes a weekly column called "Visti da lontano" ("Seen From Afar") which focusses on American cultural changes and technological innovations vis-à-vis today's Europe. After working as a journalist for La Voce Repubblicana and spending six years with the Italian financial daily Il Sole 24 Ore, in 1985 Massimo Gaggi moved to Corriere della Sera. In 2006 he and co-author Edoardo Narduzzi released a book of essays entitled La fine del ceto medio e la nascita della societa' low cost (The End of the Middle Class and the Birth of the Low-Cost Society) which enjoyed wide success in Italy and was later published in seven languges. Dio, Patria, Ricchezza (God, Country, Wealth), Massimo Gaggi's first book on the U.S., was published, later that year, by Rizzoli. His next book, Piena disoccupazione (Full Unemployment, co-authored by Edoardo Narduzzi) studies the impact of globalization on jobs and was released by Einaudi in 2007. La Valanga. Dalla crisi americana alla recessione globale (Avalanche: From the American Crisis to the Global Recession) was published by Laterza in February 2009. Then Gaggi started to work with Marco Bardazzi on L'Ultima Notizia, dalla crisi degli imperi di carta al paradosso dell'era di vetro (The End of the News: From the Crisis of Print Empires to the Glass era paradox), a book on the evolution of the media ecosystem in the digital era, published by Rizzoli. Homo Premium, an essay on the impact of artificial intelligence on politics and the labor market is his last book: published by Laterza in March 2018.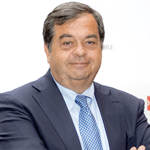 Guido Gentili – Editor Il Sole 24 Ore
Giornalista, è dal 15 marzo 2017 Direttore responsabile de "Il Sole 24 Ore", di "Radio 24", dell'agenzia "Radiocor Plus" e Direttore editoriale del "Gruppo 24 Ore". E' stato Capo della redazione romana e editorialista per la politica e l'economia del "Corriere della Sera", Direttore del settimanale "Il Mondo", Direttore (2001-2005) e editorialista de "Il Sole 24 Ore".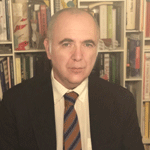 Paolo Giacomin – Editor Quotidiano Nazionale
Paolo Giacomin è direttore responsabile di Quotidiano Nazionale, de il Resto del Carlino e dei giornali on line Quotidiano.net e ilrestodelcarlino.it. Giornalista economico e finanziario si è occupato di informazione on line dal 1999, anno in cui entra nella prima redazione on line del gruppo Poligrafici Editoriale. Nel 2011 pubblica, con Stefano Righi e Massimo Degli Esposti, il libro "Dieci anni con l'euro in tasca – Conversazione con Romano Prodi e Jacques Delors".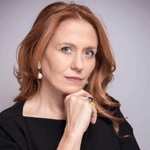 Monica Maggioni – Chairwoman RAI
Nata a Milano il 20 maggio 1964, laureata in Lingue e Letterature Straniere Moderne, giornalista. E' stata inviata speciale, scrittrice, documentarista e direttore di telegiornale. Entra in Rai nel 1992 vincendo il concorso pubblico per il primo Master della Scuola di Giornalismo Radiotelevisivo di Perugia. Dal 1994 al 1996 lavora a Lione nella redazione di Euronews, il primo canale all-news europeo, per poi tornare in Rai a TV7, settimanale del TG1. Tra il 2000 e il 2002 segue le fasi più violente della seconda intifada, tra palestinesi e israeliani. Si occupa di politica USA. Dopo l'11 settembre 2001 lavora sulle reazioni mediorientali all'attentato alle Torri Gemelle e viaggia tra territori palestinesi e il Libano. Negli Stati Uniti realizza una serie di inchieste sull'eversione interna americana. Nel 2003, nella Guerra in Iraq è l'unica giornalista italiana al seguito dell'esercito statunitense. Rimarrà a Baghdad nei mesi successivi. Iraq, Iran, Siria, Afghanistan, Birmania, paesi africani: negli ultimi anni racconta le principali aree di crisi del pianeta intervistando capi di stato, blogger, pacifisti e terroristi. Dal 2008 negli USA, segue la campagna elettorale di Barack Obama e racconta i mesi della crisi economica. Nel 2010 e 2011 realizza due documentari presentati alla Mostra del Cinema di Venezia: Ward 54, premiato a Biarritz con il Prix Mitrani, e Out of Tehran. Nel settembre 2013 intervista il Presidente siriano Assad. Dal 2009 al 2013 è caporedattore centrale degli Speciali del Tg1: ne cura realizzazione e conduzione. Nel 2013 è chiamata a dirigere il polo aIl-news della Rai: Rainews24, Televideo e Rainews.it. Ha ricevuto numerosi premi e riconoscimenti tra cui il Premio Agnes e il Premio Luigi Barzini all'inviato speciale. E' componente del CdA dell'ISPI e dell'European Council on Foreign Relations, membro della Trilateral Commission e del CdA Treccani. Ha collaborato con quotidiani e periodici italiani e stranieri, e scritto libri: Dentro la guerra (Longanesi), La fine della verità (Longanesi), Terrore mediatico (Laterza); è autrice di diverse pubblicazioni tra le quali Twitter e jihad (ISPI). Dal 2015 è Presidente della Rai e vicepresidente di EBU (European Broadcasting Union). Ha inoltre l'incarico di sviluppare relazioni e strategie con Istituzioni e Organismi internazionali compresi i vertici dei Broadcaster di servizio pubblico. Nel giugno 2017 è stata designata quale componente del Supervisory Board della società Euronews in rappresentanza di Rai.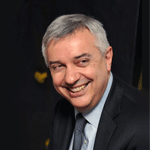 Maurizio Molinari – Editor La Stampa
Maurizio Molinari, nato a Roma nel 1964, ha studiato al Manchester College di Oxford e all'Università ebraica di Gerusalemme prima di laurearsi all'Università La Sapienza di Roma in Scienze Politiche nel 1989 e in Storia nel 1993. Giornalista professionista dal 1989, ha iniziato a lavorare alla Voce Repubblicana. Dal 1 gennaio 2016 è il direttore del quotidiano La Stampa per il quale lavora dal 1997 ed è stato corrispondente da Bruxelles, New York e Gerusalemme-Ramallah. Ha coperto i conflitti nei Balcani, in Medio Oriente e nel Corno d'Africa. Ha intervistato personaggi come i presidenti Usa Barack Obama e George W. Bush, i Segretario di Stati Condoleezza Rice, Henry Kissinger e Madeleine Albright, i Segretari generali dell'Onu Kofi Annan e Ban Ki Moon, i sindaci di New York Michael Bloomberg e Rudolph Giuliani, il colonnello libico Gheddafi, i leader israeliani Netanyahu, Peres e Rivlin, i leader palestinesi Yasser Arafat ed Abu Mazen, il ministro degli Esteri iraniano Ali Akbar Velayati, il leader del Pkk Abdullah Ocalan, il presidente turco Recep Tayyip Erdogan, il presidente del Kurdistan Massoud Barazani, ed il banchiere David Rockefeller. Autore di numerosi volumi fra cui "Il Califfato del Terrore" e "Jihad". Il suo ultimo libro è "Il ritorno delle tribù" (Rizzoli 2017). Appassionato di viaggi e idiomi, Molinari è sposato con Micol. Hanno quattro figli, tutti nati a New York.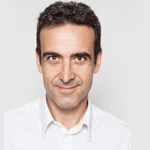 Massimo Russo – Director of Digital Division GEDI
Massimo Russo, prima di assumere la direzione della Divisione Digitale del Gruppo Espresso è stato condirettore de La Stampa. In precedenza aveva diretto per due anni l'edizione italiana di Wired. Prima ancora era stato direttore dei contenuti e dello sviluppo prodotto della Divisione Digitale stessa. Giornalista dal 1991, ha lavorato per dieci anni nei quotidiani Finegil e tra '92 e '93, con una borsa di studio, alla Columbia University di New York. Nel 1999 è stato tra i fondatori di Kataweb, allora internet company de L'Espresso. Ha fatto parte della Commissione parlamentare per la redazione di una Carta dei diritti in Internet. Specializzatosi in Giornalismo e comunicazioni di massa alla Luiss di Roma, si è laureato in Economia a Ca' Foscari nel 1989. Coautore di "Eretici digitali" (Milano, 2009), il suo ultimo e-book è "Attacco ai pirati", uscito nell'estate del 2015.